Real Canadian Superstore reestablishes its roots
Loblaw continues putting weight behind its discount banners, this time focusing on Western Canada.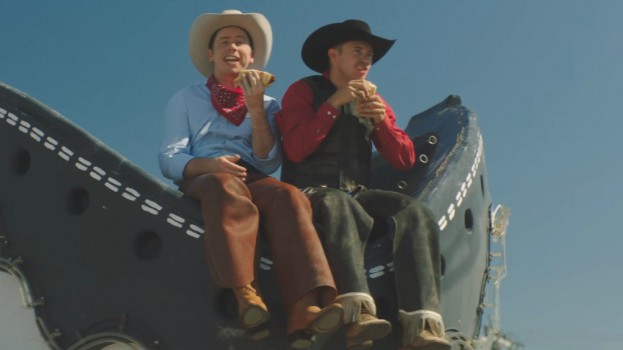 The Real Canadian Superstore is taking its name to heart in a new mass campaign in Western Canada, its first in seven years.

The discount banner has a strong legacy in Western Canada, dating back to the 1980s, says Mary MacIsaac, VP of marketing for the discount division at Loblaw Companies. The time was right to launch a new campaign reinforcing those roots, she says.

The "Not Just a Store" campaign, led by Lg2, is a play on the "super" in its name, but also aims to speak to how the chain and its "smart shopper" target don't settle for less, she says.

In the central spot, a spokesperson explains that the Real Canadian Superstore is all about the "freshest" (produce) and "lowest" (prices), before comically showing off its food alongside other Western Canadian superlatives, like a giant boot and the longest bridge, eventually even encountering Andre De Grasse, Canada's fastest man.

The idea was to showcase how the banner doesn't compromise and that it serves up more than value, MacIsaac says.

The new campaign is the latest in Loblaw putting more marketing weight behind its discount retail brands. In the Quebec market, that's included work for Maxi, while in Ontario, it launched a new ad campaign for No Frills earlier this year, its largest ever for that banner. That was in part due to growing competition in the discount category, but also changing perceptions around what it means to be frugal. Discount shopping has moved from being a necessity to something people wear as a "badge of honour," MacIsaac said at the time. Both the Maxi and No Frills campaigns also made a point to focus on their fresh offerings, as does the new Superstore campaign.

The new campaign also includes pre-roll, digital and social media, with Dentsu Aegis on media buying.