2017 Brands of the Year: A robo-advisor's human touch
Canadian startup Wealthsimple has grown globally by putting humanity at the core of its brand.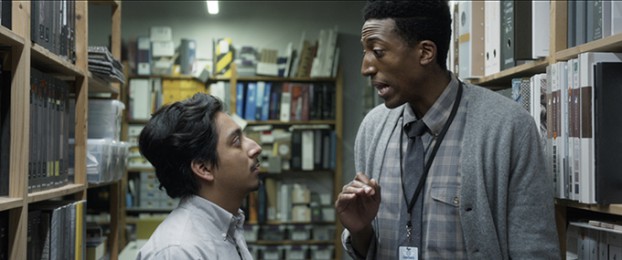 This article appears in the October 2017 issue of strategy.

We're rolling out our 2017 Brands of the Year. Here, read about how Nissan is standing out in the competitive SUV category, how A&W is adapting to meet millennial wants and how SAQ is making things personal with its CRM strategy. Be sure to check back later this week for the stories behind some of this year's standout brands.

Wealthsimple is not a typical financial startup.

For one thing, it was founded by a Canadian and two American Silicon Valley entrepreneurs, one with a background in advertising. It also launched in Canada, despite those Valley roots. And the idea stemmed from the team's ignorance of financial products.

The website and software company, which simplifies and automates the investment process, was conceived after chief product officer Rudy Adler, COO Brett Huneycutt and CEO Michael Katchen sold another startup called 1000memories (which allowed people to scan photos with their phones) to Ancestry.com in 2012.

Suddenly they had money and – like many of Wealthsimple's 25-to-45-year-old target – Adler and Huneycutt found investing intimidating and had no idea what to do with it. They turned to Katchen (the money-savvy one of the three) for advice and he created a spreadsheet with investing opportunities. As word spread, and friends approached the trio for the same advice, they realized there was an opportunity to fill the information void, says Adler.

After relocating to Toronto (where Katchen is from and where he wanted to live longer term) and securing two rounds of funding in 2015, Wealthsimple turned its eye towards marketing and branding.

The company tried to drill down to a core emotional truth, says Adler.

"There's a lot of distrust and confusion around investing, especially for a younger generation," he adds, an insight that came from talking with friends. "They lived through the financial crisis and [managing money can be] overwhelming and frustrating."

The original idea of creating software that could make investing simple and approachable fuelled the company's marketing message. ECD Mike Giepert and Adler used their marketing chops from their tenure at Wieden+Kennedy in Portland, where they worked on brands such as Nike, Levi and Dodge.

During its first year of operations, Wealthsimple grew its client base to 10,000 customers. Last year, it increased that to 15,000, and today, it manages more than $1 billion in assets for 30,000 customers. (In comparison, Vancouver's Questrade, which opened in 1999, bills itself as Canada's largest online broker that targets boomers and manages more than $11.9 billion.) In January, Wealthsimple started operating in the U.S. and it's planning to expand its service to the U.K. in the fall.

The company – which uses software to help create personalized portfolios for investors – competes in a crowded space, against the likes of other "robo-advisors," banks (such as BMO's SmartFolio) and even traditional financial advisors.

Wealthsimple takes a percentage of what's invested, as many investment advisors do. There's no fee for contributions less than $5,000, while those under $100,000 are charged 0.5%. When clients exceed $100,000, the rate drops to 0.4%.

It offers unique products, such as its recently launched "Halal portfolio" (which forgoes investments in pork, alcohol and other products uncompliant with Islamic law) and a variety of socially responsible investment portfolios (such as clean energy brackets or stocks that exclude companies with poor social responsibility records).

The company is relatively straight-forward in its branding, opting for a message of simplicity and an "invest how you want" identity. It all stems from the human truth that money is incredibly personal, and that the company can offer solutions for everyone.

"I think one thing we noticed – and that seemed like a huge opportunity to us going in – was we didn't feel like there were other financial institutions [both banks and wealth management firms] that had strong, memorable branding," says Giepert. "Even other competitors from a pure product perspective might have been building suitable products to do the job, but I don't think we were feeling a connection to the brand. We wanted there to be humanity at the core of our brand."

Wealthsimple's marketing has aimed to demonstrate how investing can be approachable and to highlight the team of people able to help customers if and when they need it. And while it's still relatively small in the online investment market, it has big plans for its Gen X and Gen Y customer base.

In February 2016, the company launched its first marketing campaign to bring in new customers. It ran during the Canadian broadcast of the Super Bowl, alongside print, OOH and online ads. The "Future You" spot, created in-house, showed straight-forward conversations between 20-somethings and their future selves, discussing their changing financial needs and how robo-advising could help them achieve those fluid life goals.

The campaign stemmed from the idea that consumers can easily invest in their future, and eschewed scary talk about what would happen if they failed to meet those goals, says Giepert. It was also supported by content Wealthsimple's website, which featured blog posts about how famous people (such as Elijah Wood, Bobbi Brown and Kylie Jenner) invested, how-tos and Q&As with advisors.

This February, during tax season, the brand launched its second marketing push, "Mad World," also created in-house. In the ad, a man tries to make it through his day while receiving a myriad of contradictory advice on how to handle his investments. At home, he logs into Wealthsimple and breathes a sigh of relief.

"The first campaign was designed to be a little bit more informational," Adler says. "We were a newer company, but now we're a little older and we've grown a lot, so we've moved past the stage of trying to tell people specifically what we do."

And while the two ad campaigns have driven new visitors to the website (which won Webby awards in 2016 and 2017), the company uses its Wealthsimple magazine – an online source for investing information and advice – as a more central part of its brand identity.

While branding is relatively obvious (it is called Wealthsimple, after all), the magazine's stories are utilitarian. They include articles on apps you can use to budget and manage your money, how to trick yourself into saving and planning for a more luxurious parental leave. It also runs a regular Money Diaries feature, asking both ordinary and well-known people – from actors to entrepreneurs, spanning millennial and gen X demos – to share their money secrets and habits.

Using connections forged during the founders' time at W+K and in the Valley, the team is able to tap well-known personalities – such as actors  Woody Harrelson and Abbi Jacobson – to open up about the often-taboo topic of money. And while the celebrity articles do predictably well, it's actually the content around everyday people that drives traffic.

"We recently had a story about a nun who took a vow of poverty. It was hugely popular," says Giepert. "Real people are so much more relatable than Woody Harrelson."

The duo is turning that insight into Wealthsimple's latest marketing campaign. Also created in-house, with media handled by AI-driven agency Blackwood Seven in Copenhagen, the new TV and digital push directed by legendary documentarian Errol Morris includes more than 50 videos of 20 real people opening up about money. The spots span a variety of topics – from how they save, to their fears for the future, to their apprehension over investing – and launched mid-September.

"If you can make a connection over content, it's so much easier to [get them] to listen to you talk about your product," Giepert says.
The marketing itself is designed to appeal globally. While there are nuances in each country, for the most part, the "universal truths" about money translate across countries, Adler says.

Next up, Giepert says the brand is focusing its efforts on bringing some of its online work and branding into offline spaces, such as events. The goal, he says, is to make the brand even more tangible and drive home that there are humans on the other end of the software.

"Mike likes to say 'Humans when you want them. Technology when you don't,'" says Adler. "We're a software company when it comes down to it. And it's really interesting that so many people don't want to interact with a person unless they have to – but there are so many others who want that human touch. We want to position our product in a way that's easy for whichever type of user you are – you get the service you're looking for and are most comfortable with."

Correction: An earlier version of this article contained factual errors about who founded the company, the fees charged, and who participated in the Money Diaries series. We regret the errors.