FleishmanHillard, High Road to merge
The PR shops will combine their expertise in crisis management and digital in a move expected to close early next year.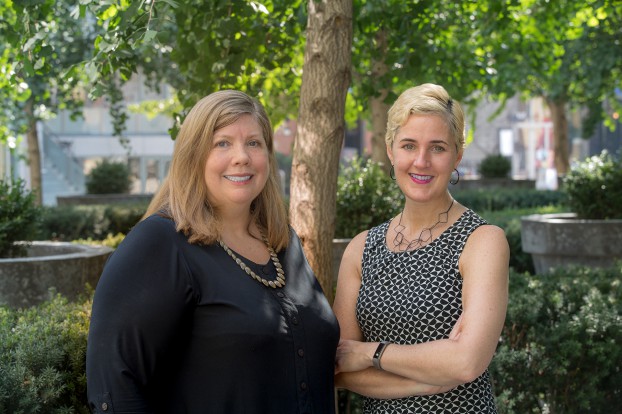 Pictured: Katherine Fletcher and Angela Carmichael.
FleishmanHillard's Canadian offices are merging with High Road, a move to position the combined Omnicom-owned shops as more of a full-service agency.
The combined agency, to be named FleishmanHillard High Road, will have about 120 staff across offices in Montreal, Ottawa, Toronto and Vancouver, with the merger expected to close by January. High Road's Los Angeles office will be "business as usual," as the merger affects Canada only.
Angela Carmichael will lead the agency as president. She is currently senior vice president, senior partner and general manager of FleishmanHillard in Toronto and will continue to oversee that office. Katherine Fletcher, High Road's managing director, will become chief operations officer.
The remainder of the executive team includes Nathalie Bergeron (SVP in Montreal); Mark Reder (senior partner and general manager in Vancouver); Gordon Taylor Lee (senior partner and general manager in Ottawa); and Patrick Gladney, chief strategy officer.
The sister agencies already work closely together, particularly over the past year, making the timing right to formally merge, Carmichael says. "More and more, what we're finding is our clients are looking for agencies that understand all audiences."
FH has long been known for reputation management and public affairs, while High Road has built expertise in social and digital, prompting the two agencies to tap one another's resources regularly, including on clients like Mars (on its M&Ms brand, for example) and FedEx.
From High Road's perspective, the merger allows it to continue to grow, but the hope is that the combined agency will prove itself as a "centre of excellence" for the rest of the Omnicom network, Fletcher adds.