Up to the Minute: Waze picks a new agency
Plus, Fuse gets a new VP, Canada cleans up at D&AD Impact and more news you may have missed.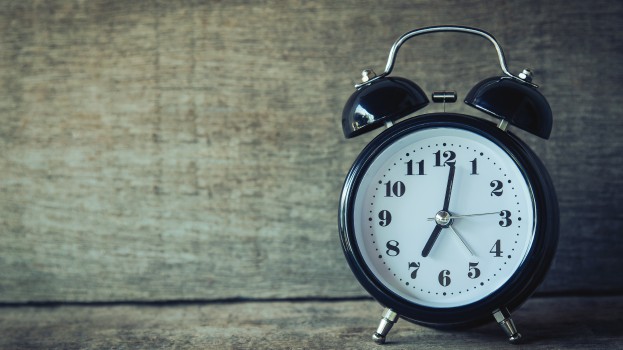 New business
Traffic and navigation app Waze has chosen Veritas Communications as its new agency of record, to build consumer awareness in Canada. In a statement, agency president Krista Webster said the win reinforces Veritas' expertise in technology and consumer experience. Its client roster also includes Microsoft, Best Buy, Labatt and Subway, among others.
Luxury jewellery brand Birks has named Toronto PR firm Burstyn Inc. as its agency of record. The win comes as Birks is on the cusp of expanding in the U.K. through a partnership with Mappin & Webb and Goldsmiths, two jewellery retailers in London.
The Insurance Bureau of Canada has selected Paradigm as its communications agency of record, following a competitive review. The agency will handle all consumer PR, experiential marketing, social and digital communications for IBC, a national association representing home, auto and business insurers.
Hires and other news
Toronto's Fuse Marketing has added to its leadership. Kinga Karadi has joined the shop as vice president of operations, a new role at the agency. Karadi was previously VP of operations at FCB Toronto, which she joined in 2015. Prior to that, she worked as a consultant and held various roles at Klick Health.
KBS Canada has added to its team, hiring Liesa Cummings as UX lead, a new role at the agency that comes in response to an "influx of digital assignments." Cummings comes to the shop with more than 20 years of experience. Most recently, she was user experience and product operations director at Mirum. Prior to that, she was director of experience design at McCann Canada.
Cossette and FCB Canada were among the 13 White Pencil winners at the second annual D&AD Impact awards, celebrating the impact of transformative creative ideas. Cossette's "VS." campaign for SickKids won in Health & Wellness, while FCB's "Down Syndrome Answers" won in the Community category. "Down Syndrome Answers" also won Graphite Pencils in the Diversity & Equality and Health & Wellness categories. JWT Canada also won a Wood Pencil in Diversity & Equality for "#20MinutesOfAction4Change" campaign for White Ribbon Canada.
Canada has a new commercial production company. The Helm has launched in Toronto, founded by production industry vets David Cranor and Gillian Marr. Cranor has had a 20-year career in production, notably in the music video industry. He was worked as an executive and line producer at both Industry Films and Brown Entertainment. For her part, Marr has 15 years of experience as an executive and line producer, having produced more than 200 ads in 17 countries. As executive producers and managing directors at The Helm, the pair will work personally on line producing and executive producing as needed. The company already has a roster of directors on board who have worked on brand including Rogers, Freedom Mobile and Spinmaster.
The American Marketing Association's Toronto chapter has named its new board of directors for 2017-2018. The board will be led by previous board member Mark Vecchiarelli, who is serving as president. An entrepreneur and business owner, Vecchiarelli is currently partner and founder of boutique agency Vekya and serves as CMO of product development company Kruve. The remaining 13 board members include Matt Chong, president elect; Tania Stadnik, past president; Craig Lund, secretary and VP of the Mentor Exchange program; Christine Andrew, VP of finance; Aileen Virola, VP of events; Nancy Sahota, VP of business development; Michael Weisdorf, VP of partnership; Michael Seaton, VP of communications; Robert MacLean, VP of PR; Sharyn Ableson, VP of the Marketing Hall of Legends; Debbie Bolton, past president and VP of volunteers; Michelle Flynn, VP of membership; and Christopher Stathousis, VP of strategy and insights.