2017 Brands to Watch: Collective Arts' chameleon can
The Hamilton brewer designs its brand purpose into its labels.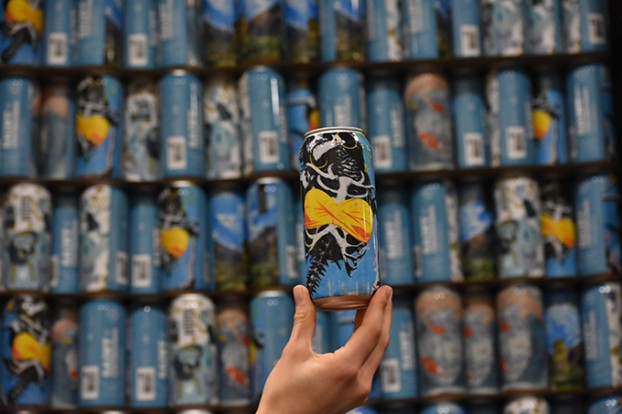 This article appears in the October 2017 issue of strategy.
Collective Arts Brewing has a lofty manifesto about fusing craft beer and art, but co-founder and CEO Matt Johnston traces its approach to something more basic. "Stubborn ideas are what we're founded on," he says.
That's what prompted the one-time VP of marketing at Moosehead to venture out on his own with creative partner and designer Bob Russell. And it's what has led to branding that embodies Collective Arts' purpose of promoting artists and musicians while keeping its signature beers frustratingly unfamiliar. Every few months, beer labels change to feature a new piece of art.
"Both of us disdain the status quo," Johnston says of himself and co-founder Russell. "So having a brand that's always evolving naturally fits us."
Four years after launching, the Hamilton, Ont.-based craft beer with the striking-but-fickle cans has featured more than 600 artists and musicians on its products. It has also sold a lot of beer: production has tripled every year, and sales did the same in 2016. Its beer is available in most of Canada and New England, as well as locations in Spain, Italy and Australia.
All the brewery's marketing is done in-house, with a team of four (in addition to the founders) handling strategy, design, content and social. The latter is big, with the brand relying on a community of more than 10,000 artists from 40 countries to help spread the calls for new art submissions and to promote the products. It also runs some social ads in new markets.
At any given time, Collective Arts beer can be found in stores with four different looks – or, to put it another way, a devotee's favourite beer may have 16 different labels in one year. It can be hard to keep track of, but Johnston trusts his audience's intelligence and curiosity when browsing the shelves.
"Even though you don't necessarily see our brand name, you very much know it's us. It does jump out because it's beautiful pieces of art," he says. And there's always enough Collective Arts branding to be identifiable without taking away from the artist's work, he adds.
But rather than just being a design conceit, the label art provides the brand with a built-in target community of artists and musicians. With each call for submissions, Collective Arts gets about 3,000 entries. Johnston attributes the interest to the artist-friendly terms: the brand doesn't ask for unique work, claims no ownership, and promotes the artists through its channels (artists get a $200 US stipend and their work is featured on roughly 35,000 cans of beer).
The cans can be scanned with phones for more information about the artist or to listen to the featured band's music. After initially partnering with Blippar, Collective Arts just launched its own app, built by Hamilton-based digital agency Hifyre, to play the music or bring the consumer to the artist's page.
The designs allow for a populist approach in new markets. While sponsoring a tattoo convention in Boston earlier this year, Collective Arts made cans featuring the work of four of the artists. As it plans to launch in Chicago and Nashville this fall, it's building a base by featuring artists from those cities on the labels.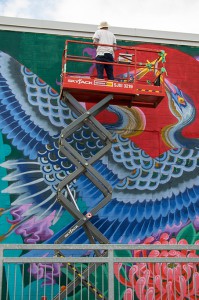 Closer to home, there's a branded content partnership with Toronto's Indie88 to produce the Black Box Sessions recordings of artists including Spoon, Austra and Mac DeMarco (the content lives on both the radio station's and the brewer's websites). Collective Arts just took over the Hamilton brewing space it was sharing with Nickel Brook Brewing and is transforming it to include a music venue and art space, with a commissioned graffiti wall (the opening party in August featured new beers and a performance by the band Weaves).

Next up? There are plans for another brewing space in Toronto, though the team is still looking, Johnston says.