OK brands, are you ready to find your voice?
Managing editor Jennifer Horn on how to avoid creating content that gets lost in the voice ether.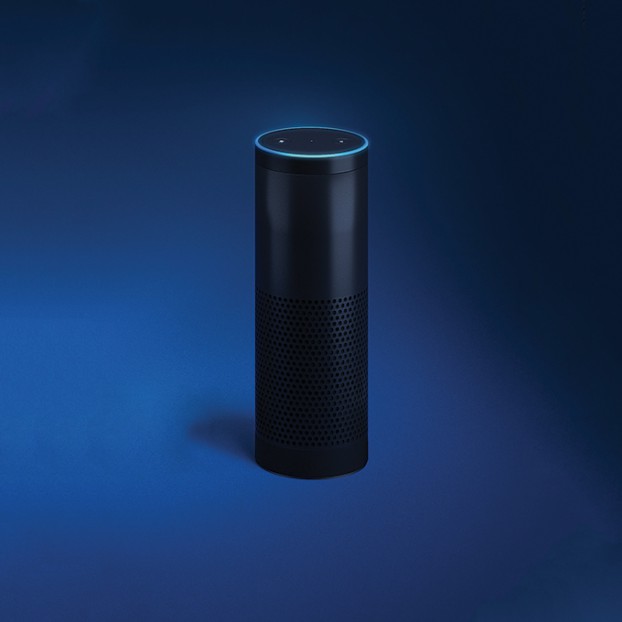 This article appears in the October 2017 issue of strategy.

I'll admit I don't have a relationship with Siri (yet). She's too artificial, not enough intelligence. Plus, I'm not entirely comfortable speaking into my phone when there isn't a human on the other end (my harebrained voicemails prove this). I know I'm not alone. Others are equally aloof, and perhaps even more dubious, when it comes to conversing with voice AI.

But there are also fans, like my brother-in-law, who was recently at odds with his wife for spending too much time with his new flame, Alexa. My sister is convinced the bot overheard her demanding that her husband's new "girlfriend" live in the garage, and "now [Alexa] ignores me when I ask her to do stuff," she jokes. According to a study by J. Walter Thompson's Innovation Group and Mindshare, his fixation is not unique: 37% of voice assistant owners wish their bots were a real person.

Whether you're an adopter or a resister, voice assistants could one day perform our every task/search bidding. And that's not something to be taken lightly, especially if you're a marketer.

Why? Because it offers a do-over for errors made on other platforms, like mobile.

Let's say home-bots become as prevalent as the pocket PC, which took a relatively slow 17 years to hit 67% adoption in Canada. It's plausible. The two sort of act the same, except that smartphone "apps" are replaced with Echo "skills," Google Home "tasks" and so on. Some even look the same (Amazon's new Echo Show is an assistant speaker with a screen) and they both offer search capabilities: one in voice, the other text.

Most importantly, each exists to provide utility. At some point, that part was forgotten by brands who failed to build useful content on mobile.

Here's how you can tell: scan your home screen on your phone. Most of your apps likely have nothing to do with a consumer-facing brand. Nike's Training Club, TD's MyAdvantage and Starbucks are the few left on my phone. That's because many of us have uninstalled the ones that don't add value (Catalyst reported the average number of total apps dropped from 26 to 19 in 2015). If they don't have an app, brands tend to fall back on social platforms where they generate likes, but again, not much value.

Brands shouldn't get caught creating content that gets lost in the voice ether. Learn from those who've embedded themselves in users' daily lives on mobile (I don't go a week without checking in with Nike about my next run). And aim to provide what Mitch Joel (a pundit consulted for this story) coined "utilitarian marketing" a few years back on his blog, Six Pixels of Separation.

Campbell's took this approach when it introduced the "Campbell's Kitchen" branded "skills" for Echo. A person can ask for recipe ideas from the CPG, and the assistant will provide instructions. The brand can promote its food (and users can add items to a grocery list), while adding value with suggestions tailored to things like taste profile, trending flavours or even the weather.

Voice is intimate, and possibly more personal than mobile. People aren't just inviting brands into their homes through televisions and phones – they're conceivably adopting a new member of the family. So learn from mobile, turn the model on its head, and create content that's truly useful.

Jennifer Horn is managing editor of strategy.