Alberta open to both private and government weed retail
The province's draft of its cannabis plan has some key differences from Ontario and New Brunswick.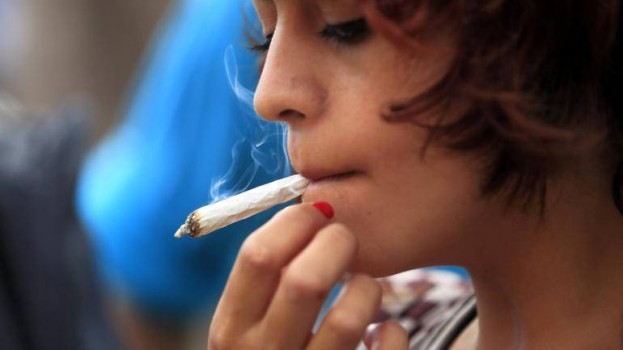 Alberta is latest province to announce its initial plans for the sale and consumption of recreational cannabis.
In a detailed draft of its cannabis plan released Wednesday, the province has set the minimum age for purchasing cannabis in the province at 18, in line with the minimum age for alcohol and tobacco in that market. Residents will also be able to consume cannabis in public areas where smoking is already permitted, though it will not be allowed in places like schools, hospitals, vehicles or near areas frequented by children, such as playgrounds or sports fields. The amount an individual will be allowed to carry will be limited to 30 grams, with a zero-tolerance policy for underage possession.
The details left out of the plan were whether cannabis would be sold through government-run storefronts – as it will be in Ontario and is rumoured will be the case in Quebec – or through private retailers. Justice Minister Kathleen Ganley said at a press conference that the province was open to both possibilities, and will make its decision based on public feedback. In either case, cannabis will be sold in standalone stores, and will not be sold next to alcohol, tobacco or pharmaceutical products. Alberta also has not made any plans for online sales as of yet, though that may come at some point in the future.
While Alberta is open to the possibility of private stores, it lacks the same number of – technically illegal – dispensaries as Ontario and British Columbia that are already selling cannabis. While Ontario's policy – which will only allow sale through government-run stores – was partially meant to open the door for a crackdown on these dispensaries, B.C. Premier John Horgan said earlier this week the province may be open to a mixture of public and private stores, as the dispensaries put the province in a good position to begin retail sales as the July 1 date for legalization rapidly approaches.
Alberta's draft framework was compiled based on extensive public consultation, and will be open to further feedback until Oct. 27. Legislation to back up the policy could be introduced as early as this fall.
Alberta is the third province to formally announce its initial plans for the sale of cannabis, following the lead of Ontario in early September and New Brunswick a few weeks later.
New Brunswick created a new Crown corporation to handle the sale of recreational cannabis with a legislative report suggesting a minimum age of 19, though that may change by the time the rules are finalized. The province has not yet provided a clear retail model for its system, though has said the new crown corporation will not directly handle retail operations and will instead rely on other entities to provide the framework.
New Brunswick is also the only province to announce plans to ensure it has a supply of product in time for federal legalization by signing deals with two existing licensed producers: Canopy Growth, which owns the Tweed and Bedrocan brands and is currently the largest producer of licensed medical cannabis, as well as Organigram, a licensed producer based in Moncton. Canopy said in a press release it had a memorandum of understanding for a two-year supply agreement with the province that would see the company supply four million grams of cannabis products for the first year, estimated to be a retail value of $40 million. Organigram has not said how long its deal with the province is, but that it would be providing five million grams of product per year, estimated to be a retail value of between $40 million and $60 million.
In Quebec, premier Philippe Couillard has confirmed that the legal age for cannabis consumption in Quebec will be 18. Radio-Canada was the first outlet to cite a source saying the government plans to set up a new crown corporation overseen by the SAQ to handle cannabis sales, though the government has yet to confirm those reports.