Tech In Action: Samsung strums a bridge in Ireland
The Galaxy S8 helps an artist play a city-sized harp for "Do Bigger Things."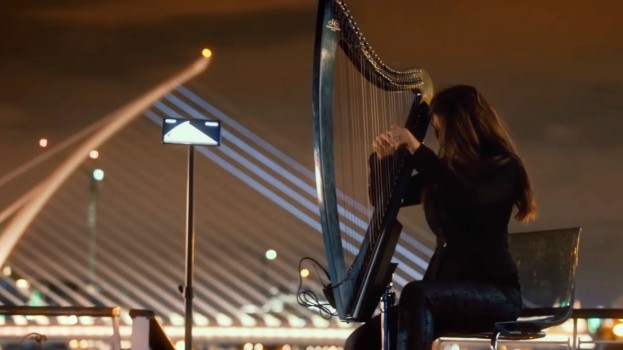 Samsung is using its new phone to connect an ancient instrument to a national symbol for an important European market as part of its "Do Bigger Things" global campaign.

Samsung has been using Dublin's Samuel Beckett Bridge as a key image in its Galaxy S8 launch in Ireland. The harp-shaped bridge is not only a beautiful sight at night, but it inspired the local marketing team to create some buzz with harpist Aisling Ennis.

Part of "Do Bigger Things'" messaging is positioning the S8 as working well with other technologies. Connectivity is key. Through the S8 and some bespoke audio/visual software, the brand was able to illuminate "strings" on the bridge as Ennis plucked at her instrument, playing a piece she'd composed for the execution called "A Song For The City."

The brand worked with agencies Guns or Knives and Make and Share on the execution.