The market for pet parents
Millennials take pet ownership seriously, creating all kinds of opportunities for brands that know how to reach them.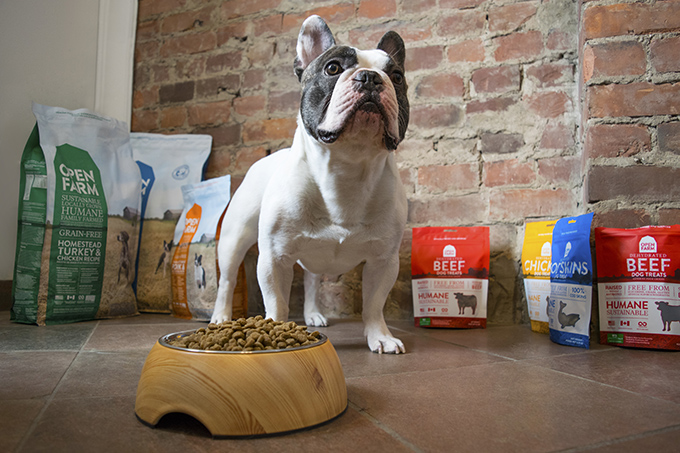 This article appears in the October 2017 issue of strategy.
Did you know there are streaming channels for dogs suffering from separation anxiety? Or that the sustainably sourced wild salmon in your cat's bowl can be traced back to the Alaskan fisherman who hauled it in?
What about dog brunch – do you know about that? Or how pets are the new signifier of middle-class status for a generation that can't afford the old staples of car and house?
Have you heard of "Yappy Hour?"
If you answered yes to any or all of these questions, you may be (or know) a millennial pet owner – or "pet parent," as some prefer. According to IBISWorld, a trend of "pet humanization" has led to spending on everything from pet massages to premium food to pet hotels with TVs and wading pools.
The generation notorious for ignoring the nuclear family model and earning less than their parents is, somewhat ironically, willing to splurge on their "fur babies." Certified organic dog treats and lavish cat collars might seem extravagant, but they're a lot more affordable than real estate, says Michelle Switzer, an anthropologist at Idea Couture in Toronto.
"Some of these more mainstream or expected expenses are no longer within reach, so there are other ways to spend money or develop your sense of what it means to be middle class," she says. Pets have become a form of "social capital."
The marketing to "pet parents" is often untraditional. And the parent metaphor can sometimes be taken very literally – for good reason: a U.S. survey in July by agency Gale said 44% of millennial owners saw pets as practice for starting a family (21% answering "Yes, exactly!" and 23% saying it was part of the reason).
Some Canadian creative reflects this idea. Mars' Iams brand (working with Tribal Worldwide Canada) released an online video in June showing a kitten's birthday party. "Like you, your cat goes through different life stages," the voiceover said, before showing the product's Omega-3 DHA and "real chicken."
In July, Mars Petcare brand Cesar (working with BBDO Toronto and MediaCom) hosted a brunch for dogs at a popular Toronto restaurant. Content from the activation went on social media and lifestyle sites popular with the millennial target.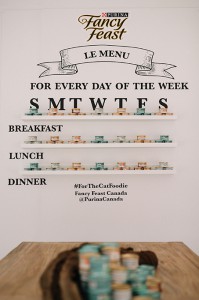 Purina's Fancy Feast had its own pop-up event in Toronto in August targeting millennial condo dwellers (with Union on creative, GroupM on media and North Strategic doing the PR). Chef Amanda Hassner from the brand's St. Louis, Missouri culinary centre was on hand to serve pet owners samples of the chicken and gravy flavours.
That may sound strange (at the very least) to a non-pet parent. But Hassner creates dishes for humans – specifically the scientists who make the pet food – in order to build a marketing bridge between what goes in the pet's bowl and the person making the purchases.
"The dogs and the cats aren't the ones opening up their wallets and buying it. People have to have some sense of what's in the bag or what's in the can before they'll shell out the money for it," Hassner says.
The growing market for premium pet food mirrors human interest in the food chain, Switzer says. And millennials are just the "canary in the coal mine" as far as the trend goes: the shift is crossing age groups.
Open Farm is one brand taking advantage. Launched in Ontario in 2014, it expanded across the country and into the U.S. the following year. Its roughly $30 bags of grain-free, sustainably sourced cat and dog food are now stocked in 2,500 pet retailers across the continent. Sales grew by more than 250% in 2016, co-founder Isaac Langleben says.
"We view transparency and an ethical supply chain as a huge and growing trend in the consumer food space. We're trying to pioneer it and push it forward in the pet food space," Langleben says.
The brand's traceability feature lets consumers use the lot code on packaging to find out where all the ingredients (non-GMO coconut oil, locally grown sun-cured alfalfa) originated. It won "Best New Transparently Sourced Product" at the 2017 Natural Products Expo West, a massive trade show for the human health products industry.
Switzer, who has been conducting research in the U.S. for a major cat food company, says the big brands are worried. Even mainstream pet owners now use language like "no fillers" and "grain free," she says. "There's definitely a shift happening and brands that aren't willing to acknowledge that or get on top of that are going to disappear."
In 2015, Nestlé bought Merrick Pet Care, which owns natural and organic pet food brands. Others are creating new product lines and shifting positioning.
All of Open Farm's marketing is digital, with Facebook, YouTube and Instagram ads targeting pet owners. The brand also leverages roughly 100 influencers a month – many of them unpaid bloggers who like the products, Langleben says – in an effort to reach the millennial target.
Which brings us to "Petfluencers." In New York, The Dog Agency claims to be the first to focus "exclusively on animal influencers."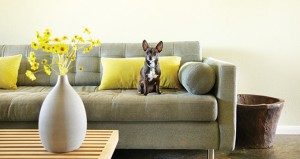 Brands are also creating their own content. The Cesar website, for example, helps owners find luxury pet hotels and make a "DIY Bow Tie for a Dapper Dog."
Some are even getting into lobbying. Mars Petcare announced its "Better Cities for Pets" initiative in June, pushing governments for more pet-friendly spaces. Because "pets can't speak for themselves," North America president Mark Johnson said in a release.
At least for now. Pet products now include Fitbit-like trackers (FitBark) and early forms of translation tools: devices that hear pet sounds, detect certain qualities, translate and deliver them to an owner's phone.
"If people see their cats and dogs as children, there's going to be a desire to communicate and bond at a much deeper level, so I think there's going to be opportunity for these translation devices," Switzer says.
There are other opportunities for non-pet brands. In August, Time mined its audience data to launch PetHero, a paid membership program offering discounts for pet owners. The publishing company knew it already engaged with more than 100 million consumers interested in pets and could market to them directly.
Amazon-owned audio book company Audible has listening products for dogs. There's a streaming channel on YouTube called "Relax My Dog." CleverPet is a gaming device "designed by dog-loving neuroscientists" to keep dogs entertained, offering rewards for solving challenges (a skeptic might view it as a high-tech Skinner Box).
Toys, strollers, Bjorns – all fertile ground for brands, Switzer says.
But where will it end? In some cases, the humanization can adversely affect a pet's health. Important differences can get lost in the marketing, Hassner says.
Take boneless chicken breasts, now prominent in cat food. There's more nutrition in the heart and liver, which cats would happily eat but owners turn up their noses at. It creates the absurd situation where cat food makers have to add vitamins and minerals to food that would otherwise have already had it, Hassner says.
A can of chicken liver wet food is less Instagram friendly, but it may be better for the fur babies.
Pets in Canada
• Pet ownership is on the rise, the Canadian Animal Health Institute says, up to 8.8 million cats and 7.6 million dogs in 2016 (from 7 million cats and 6.4 million dogs in 2014). In households terms, about 41% have a dog and 37% have at least one cat.
• Household spending on pets and pet food was at $4.1 billion in 2015, according to Statistics Canada, with spending on veterinary and other services at about $3 billion.
• A report from Packaged Facts in 2015 said "continued uptake of premium and superpremium products" would drive Canadian pet market sales to $9.2 billion by 2019.