Check it out: Don't pass your drugs on to your kids
Drug Free Kids encourages parents to take steps to ensure prescriptions stay out of the reach of teens.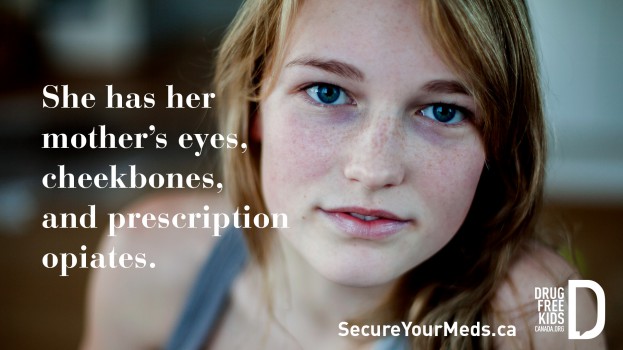 Drug Free Kids has launched its latest effort to get parents to keep prescription drugs out of the hands of their kids.
The new PSA campaign centres on the idea of all the things parents pass down to their kids, be it their physical features, their personalities or their interests. While the creative appears to start out sweet and sentimental, it takes a slight turn when it's revealed that parents might also be passing their prescription drugs on to their kids as well.
The creative drives to a Drug Free Kids' site that gives parents advice on how to secure their medications and which ones are most likely to be abused by kids.
Research suggests that 12.1% of secondary students report having used prescription drugs for non-medical purposes in the past year, which Drug Free Kids estimates translates into 300,000 teens across Canada. Among those teens, 59% said they got the drugs from home, which is why the organization typically targets its prescription drug-focused campaigns to parents, encouraging them to secure their prescriptions or properly dispose of unused ones. Parents can also be somewhat naive, not believing their children are at an age where they'd be abusing drugs of any kind, which is why the campaign is particularly focused on encouraging action.
The campaign, led by Cundari, will run nationally in TV, radio, print, out-of-home and digital in both English and French. It began rolling out earlier this month and will be in-market until mid-January.