Smirnoff urges people to 'stay open' in new platform
The vodka brand builds on its definition of "good times" to include the national spirit of diversity and inclusion.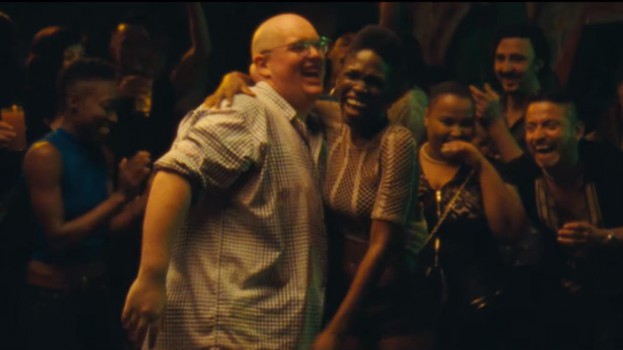 Smirnoff has launched a new brand platform for the Canadian market that aims to both celebrate the local spirit of inclusion and inject some purpose-driven work into the vodka category.
Debuting during the first Hockey Night in Canada broadcast of the season last week, the hero spot in the "Stay Open" campaign tells stories of different ways people have not only been accepted by Canada, but having what makes them special be celebrated. Those stories range from recent immigrants to families that have flourished since being welcomed to Canada generations ago to people who are free to express their sexuality. The message of the video is that you can only truly have a "good time" if everyone is welcomed to enjoy it, and that is something Canadians should celebrate so it endures in the years to come.
The broader campaign will include social, digital and out-of-home executions coming later this month, with the "Stay Open" campaign continuing to evolve into next year.
The New York office of 72AndSunny led creative for the campaign as part of the agency's global assignment with Diageo, although this is the first time the agency has worked on a Canada-specific campaign. Carat is handling media, North Strategic is on PR and Trevor/Peter is leading social and digital executions and some local amplification work.
Mark Phillips, brand leader for Smirnoff at Diageo Canada, says this is the first big mass campaign Smirnoff has done in Canada since "#ThisIsHappening" in 2014 and 2015. That campaign was based on a slightly different idea of inclusion, one that said "good times" could include all kinds of people, interests and activities instead of the rowdy parties seen in typical alcohol ads. Phillips says that helped create a connection between the Smirnoff brand and inclusivity, but in the current cultural climate, its nearly impossible to talk about inclusivity without embracing a message of diversity and inclusion in a more overt way.
"It's natural for a spirit brand to have a connection to good times and celebration," Phillips says. "What we recognized was, as a country, Canada has so many great things going on, but as people, we tend to be humble in our assertion of those things. Those two things coupled together, and it was really about recognizing that Canada is one of the most inclusive countries in the world, and we believed it was something that needed to be celebrated."
The second half of the year, with the holiday season approaching, is the busiest time of the year for the category, and Phillips acknowledges part of the reason for launching the campaign at this time was to help Smirnoff stand out from its competition. But Smirnoff is also the leading vodka brand in Canada, which puts it in a position to pursue more purpose-driven work, something Phillips says tends to be lacking in the vodka category in terms of what gets consumers to care about it.
"We saw that opportunity with this campaign, and not just in terms of what's going on in the world generally," he says. "It just felt like we were at this point, even coming out of Canada 150, where it was a natural opportunity to go out with this kind of message that celebrates the things we might undervalue locally."
Phillips says the idea with "Stay Open" was to create a new brand platform for Smirnoff. While the hero spot focuses on a big-picture idea like diversity, it also gives the brand the opportunity to serve more tactical messages in digital and print mediums, such as encouraging consumers to "stay open" to new drink and cocktail ideas.
"We're attempting to connect this idea from the highest level, right down to the function level," Phillips says. "We wanted to create a platform that we can continue to develop and evolve over the next few years. This spot is the tip of the iceberg."