Jamieson gears up for cold and flu season
The health products brand takes a cross-product approach to boost business impact.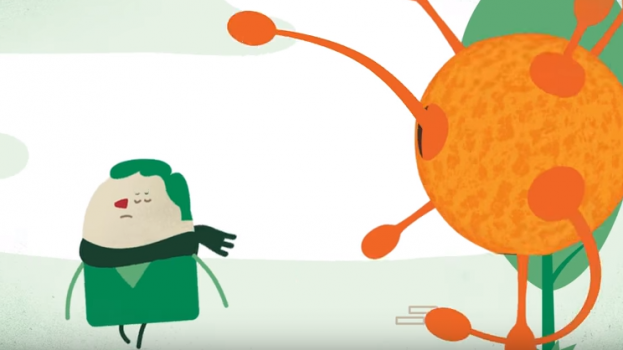 As cold and flu season approaches, Jamieson Vitamins is supporting its supplements through a new national campaign.

The "Viruses Prey on the Weak" campaign is intended to boost confidence in Jamieson products' ability to protect consumers from sickness throughout the cold and flu season. It follows the launch of the natural health products manufacturer's new Cold Fighter product, released in July, which is intended to help fight early cold and flu symptoms.

Toronto agency Union developed a series of TV spots featuring animated characters as a lighthearted way of reminding unsuspecting customers that viruses may be lurking behind every corner. In the ads, viruses are depicted as predators, waiting to pounce at the first sound of a sneeze or sniffle.

Over the last two years, Jamieson's business objectives have shifted from supporting individual product launches with mass awareness campaigns to supporting larger portions of the business for greater overall impact, says Sabrina Zollo, director of marketing.

Zollo says that approach is reflected in the new campaign, which features both the new Cold Fighter product and traditional vitamins, such as vitamin C and D. The latter represent a large portion of Jamieson's business and brand equity.

Due to the nature of the category, Zollo says the company tends to target audiences based on psychological criteria, such as their attitude towards health and sickness. However, in general, its target demographic is women 35 years and older who may not know how to manage their health concerns or who buy supplements, but forget to take them.

The new integrated campaign includes out-of-home, print, video, digital video, and social media. The Quebec market will have an on-air integration on Salut Bonjour, including a contest. Jamieson is working with Media Relations Agency on PR. Its media planning and buying is done in-house.

Just last month, Jamieson launched its "Get Back to Life" campaign using animated horror-inspired imagery to promote its B12 vitamin as the "antidote" to feeling dead tired at work.