Mackie Biernacki appoints a managing director
Melissa Tobenstein will oversee client services and help grow the business.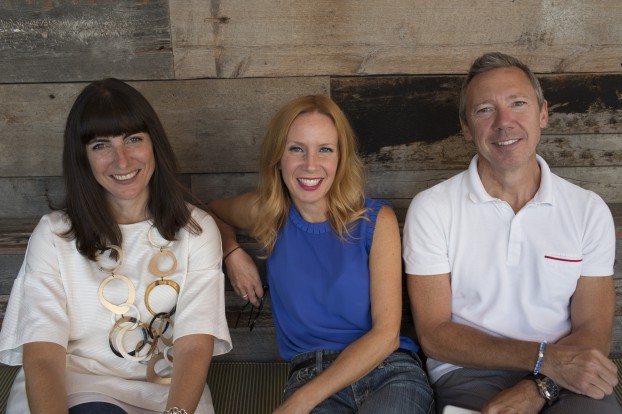 Pictured, left to right: Melissa Tobenstein, Steph Mackie and Mark Biernacki.
Toronto agency Mackie Biernacki has brought on Melissa Tobenstein as managing director.
Tobenstein, joins the company from John St., where she spent 11 years working with clients including Winners, Maple Leaf Foods, Kobo and Scotiabank. She also led the agency's non-profit work.
Until Tobenstein's arrival, the nearly four-year-old Mackie Biernacki didn't have a senior person overseeing client services. She will manage that aspect and help strategically grow the business, according to Steph Mackie, co-owner of the agency.
"[Steph and I] have been working together for over 15 years now, and the most successful project, or the most successful times that we've had at other agencies . . . was working with a third person who was either on the client services side or the strategic side of the business," says Mark Biernacki, who also co-owns the business. That leadership "triangle," as he describes, will strengthen the team and round out its offering, allowing Mackie and him to focus on client work.
"Without Melissa, we'd be working away on a client, and we'd be doing a great job with the task at hand, but our heads were kind of down, figuring out that task at hand, rather than the bigger picture," Biernacki says.
The owners say adding a third leadership role was the goal when they started the agency. But they first had to prove to themselves that their streamlined approach to managing the business could work.
The company operates with clusters of specialized teams. Mackie says additional employees are hired on a contractual basis to meet the needs of individual projects. She says the addition of Tobenstein doesn't represent a significant departure from that model.