Movember doubles down on mass media
The charity has renewed its efforts to broaden its reach and brand message.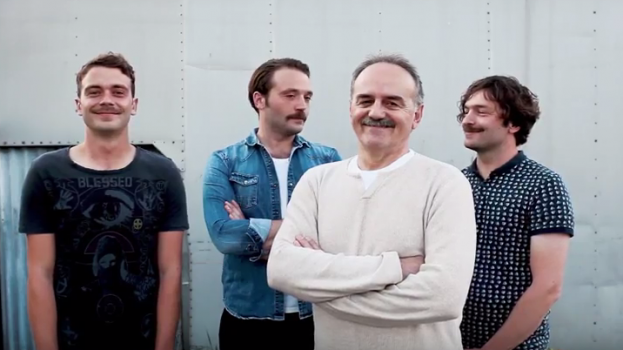 The Movember Foundation is building on its 2016 strategy, employing a new mass media strategy.

The organization took a more serious approach to its messaging last year, shifting the focus away from the fun of participating towards the impact it's more than decade-long fundraising has had.

This year's global campaign adds to last year's "Stop Men Dying Too Young" slogan with the addition of "I Am the Difference."  It seeks to further that message with a new mass media strategy intended to reach multi-generational and female audiences in addition to its core, predominantly male supporters.

It's the largest investment Movember has ever made in mass media. Developed by Bruce Neve, president of True Media, the plan involves social, digital, TV, radio, cinema and OOH, and will be running for the next three to four weeks. It began rolling out this week in major Canadian cities, including Toronto, Vancouver, Calgary, Edmonton and Ottawa.

In addition to the mustachioed men of previous campaigns, this year's creative includes the faces of female friends and partners, a move that signals the foundation's desire to broaden its message and be more inclusive.

"Women are looking for an opportunity to support the men in their life," says Kevin Edwards, CMO at Movember Foundation, adding that everyone knows a man who could face prostate or testicular cancer, mental health issues or suicide (all areas of focus for the organization). Whether you can grow a moustache or not, he says, "Everyone can find a way to support Movember."

Although the face of the brand has historically been younger men, Edwards says in reality the foundation receives a lot of support from older men, who in the case of cancer, have a greater understanding of the issue.

Also for the first time, the creative features foundation staff members, friends, and Movember participants, with several of the shots being placed in Canada. Global in scope and message, "I Am the Difference" has nevertheless been tailored to meet local objectives.

The NHL has selected Movember as one of its North American charitable partners for its "Hockey Fights Cancer" initiative. In turn, Movember will advertising on key Canadian sports properties, including TSN and Rogers.

The more robust advertising strategy comes at a time when Movember is looking to grow donations in Canada.

Last year, Canadians raised more than $15 million with the help of over 55,000 participants – a slight decrease from the year before, when it raised closed to $18 million through the participation of more than 74,000 people. Globally, the Foundation's total fundraising dropped to $78.6 million in 2016 from $83.7 million in 2015.

Edward says that last's year campaign marked a resurgence for Movember and gave more context and substance to the brand. The charity remains a "fun, irreverent brand," he says, but the shift in messaging is intended to give it new depth.

"If you look at the creative journey that we've created over the years, last year was the first time that we shifted our messaging, giving it a sense of urgency for sure, but reminding people of the impact that those dollars make and have made."

Since being founded 13 years ago, Movember has supported 1,200 men's health projects around the world.