Check it out: Dive into Labatt's history
The brand worked with Western University to create a digital archive of the brand's growth over the last 170 years.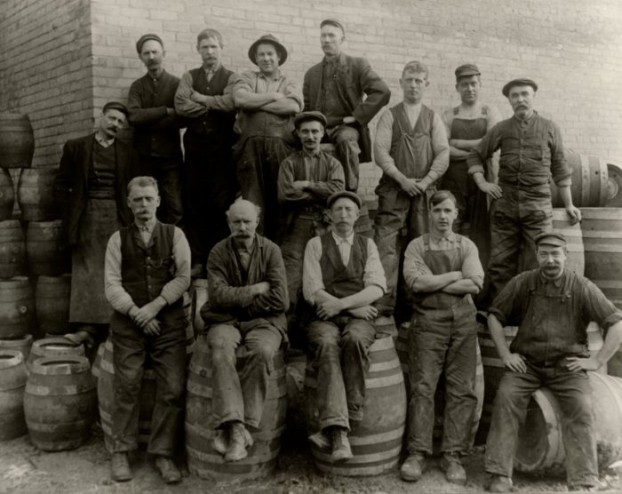 As Labatt celebrates its 170th anniversary this year, it's created a new destination for anyone interested in exploring the history of one of Canada's oldest companies.

Working with students and historians from the University of Western Ontario – established, like Labatt, in London, Ontario – the brand has digitized much of its expansive archives, comprising hundreds of classic photos, stories and advertising campaigns.

The site covers every era of the brewery's growth, from what was happening inside the business to the new products it was developing, each one juxtaposed with what was happening in Canada as a country at the same time. It contains more than 400 images from Labatt's own archives and 100 archival shots from London and Canada, as well as 47 pieces of audio-visual content such as interviews and a collection of the brand's classic ads. The material is supplemented by essays and insights from Canadian historians, highlighting the connection between how the brewery was able to grow while Canada itself was growing as a country.

Far from being just a collection of vintage photos and ads, the site also allows visitors to examine how the company and its family of beer brands have shaped and been shaped by the culture and history of Canada.

"It's much more than the history of Canada's most venerable brewery," says Robin Keirstead, university archivist at Western Libraries. "It's a multi-faceted view into events that shaped this country, from the 'ordinary' to the extraordinary: it's a source of cultural, social, political, industrial, corporate and sports history that you simply won't find anywhere else."

Many of the materials on the digital archive are a sampling of items within the Labatt Brewing Company Archival Collection, which is housed at Western. In 2011, the company donated all of its corporate archives to the university, and since then has provided funding for projects that support access to its materials for researchers, including the creation of the digital archives.