A new, health-conscious pet food hits the shelves
American premium brand Nulo has come north, hoping to disrupt a "complacent" category.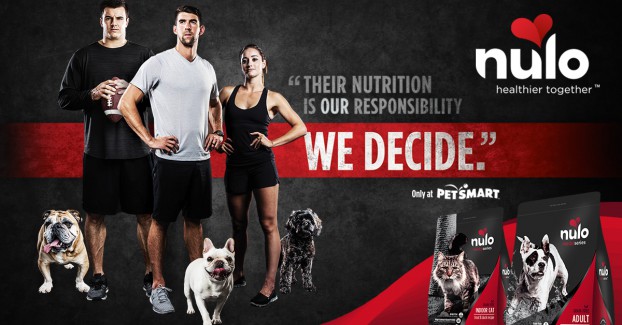 A new pet food brand is taking on the Canadian market, hoping to connect with health-conscious humans who want fuel for their animal friends.

Nulo Pet Food, based in Austin, Texas, hit shelves in Canada in September through a national retail partnership with PetSmart.

Founded in 2011, the brand is now the fastest growing premium pet food in the U.S., says Michael Landa, Nulo's founder and CEO. After striking a national distribution deal with PetSmart in 2014, it's now sold across all of that retailer's chains south of the border, with Canada its first international market.

Nulo came to be after Landa – who previously worked in the at-home petcare business – discovered many animals were developing diabetes. A biomedical engineer by training, he delved into the issue, ultimately deciding that traditional pet foods are too high carb and high glycemic.

With that in mind, Nulo was developed as a high meat, low carb product. It also includes a patented probiotic that survives the cooking process, Landa notes.

Along with the PetSmart line, Nulo also has a portfolio of products sold in specialty retailers in the U.S. While Canadian distribution is so far exclusive to PetSmart, the plan is to find specialty partners here as well.

Nulo's marketing strategy is largely centred on being where other pet food brands are not, Landa says. Specifically, that means events targeting the "pet parents" who would be most inclined to choose Nulo: millennials – a cohort that's pretty serious about their animal families – and health-conscious shoppers, particularly athletes.

For example, Nulo is already the pet food partner for Ironman events. Since debuting in Canada, it has had activations at a recent Spartan Race event and at the Scotiabank Toronto Waterfront Marathon.

Along with the outdoor events, the brand has also conducted in-store promotions at PetSmarts across the country, including its recent "Squat Your Dog Challenge." Through the PetSmart partnership, Nulo will also activate at Maple Leaf Sports and Entertainment events in the Toronto area (including Toronto Maple Leafs' games) over the coming months.

On a more mass level, the brand has more than 20 Olympic athletes as brand ambassadors, including swimmer Michael Phelps, who is an investor in the company.

Those athletes – including Canadian figure skater Kaetlyn Osmond – are the faces of the "We Decide" ad campaign. At the heart of the campaign is the notion that it's incumbent upon pet owners to make healthy choices for their pets, Landa says.

Along with broadcast, the campaign also includes point-of-sale displays, social media, print and digital. The brand is also driving to its online nutrition comparison tool, with all of the elements aimed at disrupting complacency in the pet food shopping experience.

For its part, competitor Mars Canada has recently upped its marketing game with its Cesar, Whiskas and Iams brands.