AGF rebrands to reflect its business evolution
The company is aiming to unify its products as it celebrates its 60th anniversary.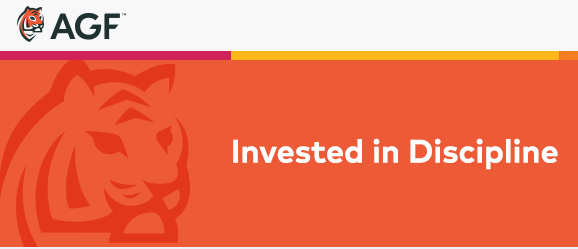 Pictured above: AGF Management's new branding. 

AGF Management Limited has rebranded, in an attempt to bring cohesiveness to its sub-brands and better reflect its current growth strategy.

The rebrand includes modernizing the company's website and logo, reducing the number of brands offered under the AGF master brand and bringing to market its new "Invested in Discipline" tagline. The effort comes as AGF celebrates its 60th anniversary.

The changes follow a year-long effort that included discovery and creative development phases.

Karrie Van Belle, the firm's SVP and head of marketing and communications, was brought on in October last year to oversee the rebranding. She says the discovery process revealed that external and internal stakeholders didn't know what AGF stood for, nor had they "heard our story." Van Belle says the rebranding gives the company an opportunity to create a consistent message focused on shared intelligence, measured approaches and active accountability, and to raise awareness of AGF's diversified investment products.

Over the years, AGF has evolved from a company rooted in traditional mutual funds into a global asset management firm.

One of Van Belle's priorities coming in was "establishing a brand architecture" and bringing all of AGF's products under a unified brand, she says. Going forward, its two principal sub-brands will be AGFiQ and InstarAGF. Rather than having individual logos and taglines support individual product sets, AGF will instead be endorsing those product lines.

Van Belle says the company examined traffic to AGF.com in order to rebuild the asset "from scratch" and improve client experiences. AGF has also modernized the look and feel of its tiger logo, which was last updated with minor changes in 2002.

In support of the rebrand, the company is launching a campaign on Oct. 30, which includes TV, print, and digital. While the core target of the French and English campaign is financial advisers, it will also enter the individual investor space with runs on BNN, Discovery, sports networks and some dailies, including La Presse. Camp Jefferson led creative.