Stereotypes of older consumers might spell missed opportunity
Are marketers leaving money on the table?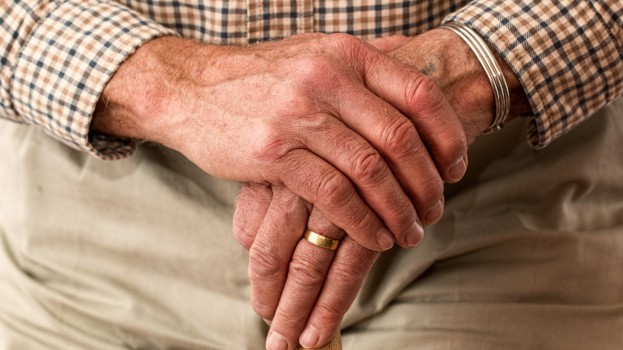 Millennials and gen Z might be the demos keeping marketers up at night, but there could be a massive opportunity right in front of their eyes.
Consultancy Age of Majority, which launched recently as an offshoot of Toronto-based Harbinger Communications, argues that consumers 55-plus present a big opportunity for marketers – but are they getting the attention they deserve?
Consumers in that age bracket are big spenders but aren't being given much thought by marketers, according to research from the company, which included surveying a cross-section of adult consumers and brand-side marketers (the study was conducted with U.S. consumers, though Age of Majority is operating on both sides of the border).
The consultancy zeroed in on five categories where consumers older than 55 were much less likely to say marketers were effectively considering them: tech, alcohol, footwear and apparel, entertainment and recreation and food and beverage.
Marketers overall tend to over-invest in the under-35 demo, and under-invest in both the gen X and baby boomer cohorts, according to the report.
So, why is that?
While some brands and retailers are embracing the fact that our aging population is more dynamic than ever, Age of Majority argues that there are still myths prevailing among marketers when it comes to targeting older consumers.
For example, more than half of marketers say they believe that demographic spends less than their younger counterparts or that 55-plus consumers are too brand loyal and, therefore, not open to switching.
Both are untrue, according to the consultancy, which reports that 86% of marketers are overestimating how much millennials spend by roughly 23% across categories and underestimating what those over 55 spend, by 10% across categories.
More than half of consumers over 55 also report being open to switching brands next time they shop and the "desire to try something new" is also proving motivating for about half of those consumers.
Big spenders
Consumers over 55 spend twice annually what those under 35 do (though they do spend less than the 35 to 54 demographic), the report suggests. Specifically, the eldest group spends $2.9 trillion on products and services annually, compared with $1.4 trillion for those under 35 and $3.1 trillion among those 35 to 54.

The majority of marketers and younger consumers surveyed also believed the 55-plus generation to be less digitally savvy, though that demo doesn't see themselves that way.

Gaps in perception are even higher among marketers under 35, which the report points out could be limiting when it comes to addressing the opportunity with older consumers. For example, 89% of marketers under 35 think consumers over 50 are less digitally savvy or engaged – but only 26% of consumers over 50 think that of their own demographic.