Two John St. founding partners to leave the agency
New executives step up as the WPP-owned shop readies for its next chapter.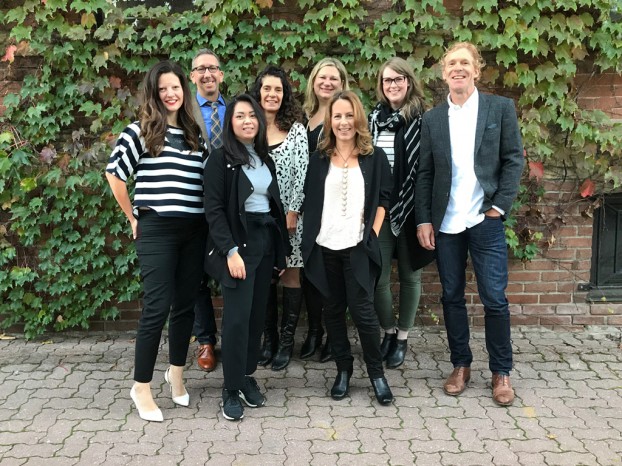 Pictured: John St.'s new executive team.

Nearly five years after joining WPP, John St. has put its succession plan into place, formally creating a new executive team as two original partners leave the agency.

Founding partners Stephen Jurisic, executive creative director, and Emily Bain, executive director of strategic planning, are both leaving the agency at the end of the year. Jurisic will serve as creative chairman of the Miami Ad School in Toronto, helping to guide its curriculum, while Bain will be running her own strategic consultancy, Orange Mindset.

Founding partner Arthur Fleischmann will remain president and CEO, a position he's held since John St. launched 2001. Fellow founding partner and co-ECD Angus Tucker will take the chief creative officer role in January, while Jane Tucker will continue as executive managing director, operations. Joanna Groszek will continue in her role as CFO.

Jurisic and Bain's departure has been in the works for the past few years as part of a larger succession plan for the 16-year-old agency. Following its purchase by WPP in 2013, the agency founders wanted to avoid having the shop's name and brand tied to specific people and instead build up its reputation generally, Fleischmann says.

"Agencies are very much defined by the people who run them, and unless you really, really plan it out, they tend to just crumble once those personalities leave," he says. "We took the approach that John St. is more than the partners who founded it. It's a brand unto itself."

To that end, John St. has formally announced a new management team. It includes Megan Towers, executive director of strategy; Mooren (Mo) Bofill, executive director of design; Cas Binnington, executive director of production; and Stephanie Hurst, executive director of client engagement.

Each of those roles were created to represent pillars of the business that have become increasingly important for its clients, Fleischmann says.

Fleischmann says agencies often fail after being sold or having founding partners leave, in part because the next generation of leadership was thrown together instead of choosing to work alongside each other.

While the new John St. management team didn't choose each other the way its founding partners did, they've had the past couple of years to learn to manage the agency together.

About three years ago, the agency engaged a leadership consultant to review its staff – including rising stars the partners identified themselves – to help plan for the next generation of executives. That team has since been coached on the tasks that will now fall under their roles, from budgets to training and development. "It's tough to go from just a player to a coach or manager," Tucker says. "It's a different skill set."

It's no secret that many industry insiders assume an agency will decline after it's sold, Tucker adds. Chatter in that vein did follow John St.'s sale, he says.

But at the same time, it's taken measured steps to ensure that's not the case. Aside from the leadership plan, that's also included purposely keeping its client roster Canadian and avoiding wading into network relationships, in order to keep its work as authentic and homegrown as possible, Fleischmann adds.