HP pictures baby boomers using its mobile printer
New Canadian-made creative aims to show how physical photos can build emotional connections.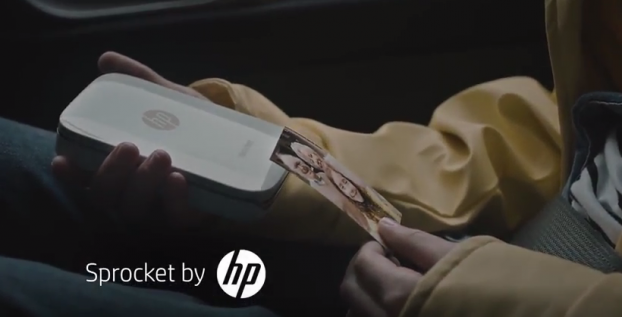 HP Canada has launched its largest consumer-facing campaign in recent years with a new push for its pocket-sized photo printer.

The computer products and IT services company is promoting the HP Sprocket, a portable printer tied to a user's mobile device, with a 30-second TV spot created by Skin and Bones. It's the first TV ad globally for the Sprocket, which was released last spring.

The "Reinvent Memories" TV spot, which was shot and produced in Canada, begins with a pair of grandparents saying goodbye to their granddaughter. When the grandparents tell the girl that they'll miss her, she gently corrects them. The grandparents understand why after discovering several Sprocket photos left about their home.

The ad intends to show the emotional impact of printed photos, according to Rafael Ruffolo, communications lead for HP Canada. He says the campaign is rooted in the insight that print has the potential to build and maintain emotional connections, especially in the digital era.

While the product initially targeted millennials through an online campaign involving influencers, Ruffolo says a TV-based approach signals the company is hoping to reach a new demographic they're calling "practical adopters," consisting mostly of baby boomers.

The campaign, Ruffolo says,  fits the story HP is trying to tell across the photo printing category, with messages about sharing, preserving memories and bridging the gap between digital and physical worlds.

The company's research shows that these older customers have a lot of photos, which they are beginning to collect more frequently in digital albums, and they have a strong desire to preserve them. Ruffolo says the company has found that these customers are generally more motivated by TV advertising, so the spot is set to run nationwide.