Coty smells a new opportunity with millennials
The beauty co has revamped its fragrance shopping experience with youthful Canadians' behaviour in mind.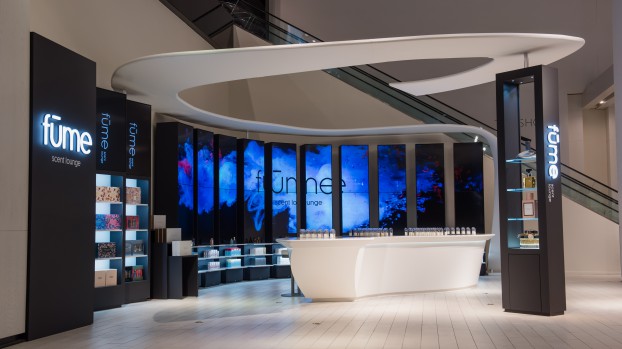 The (sometimes overwhelming) smell of perfume has gone hand in hand with the department store experience for decades. But now, Coty Canada is hoping to change the fragrance shopping experience.
The beauty company, parent to brands such as Marc Jacobs and Calvin Klein, has just opened up the "Fūme Scent Lounge." A global first, the space is housed at Hudson's Bay's Yorkdale Shopping Centre location in Toronto.
The shopping space is a combination of high and low-tech, meant to provide an interactive and multi-sensory experience, says Diane Sonnenberg, VP of marketing for luxury brands at Coty Canada. As a leader in the beauty category, Coty also wanted to lead innovation in the fragrance shopping experience, one that has remained largely unchanged for years.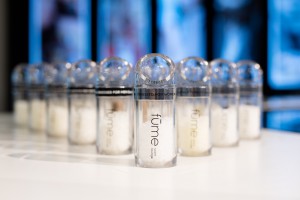 Specifically, Coty has created non-spray "inhalers," which allow shoppers to smell different fragrances without using them on their skin or spraying them into the air right away. Each inhaler is outfitted with an RFID tag that shoppers can scan on an interactive table to pull up more information about the brand, fragrance notes, selection and price.

The rest of the space – designed under a canopy made to resemble perfume mist – includes other video displays from brands like Gucci and Marc Jacobs.

The scent lounge largely targets millennials and "young at heart" shoppers. Research has suggested that millennials in particular are interested in interacting with brands before purchasing, and 75% still prefer to make purchases in a physical store despite the growth of online shopping, according to Coty. They're also looking for memorable and entertaining experiences, so the scent lounge was designed with that in mind.

DKStudio designed the space, working with Eventscape and Icon Digital.