Manitoba announces 'hybrid' cannabis retail model
The province will regulate distribution and wholesale, leaving the private sector to handle selling product to consumers.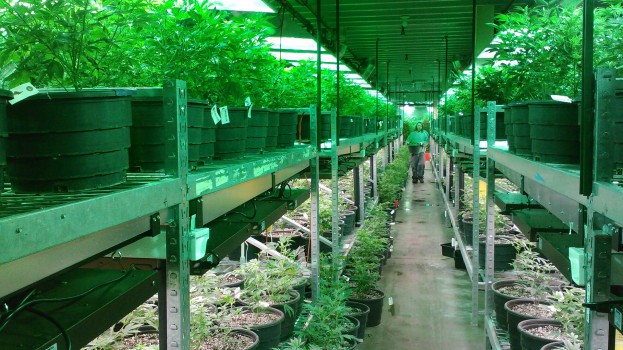 Manitoba has become the first province to formally allow private retailers to compete in the recreational cannabis market.

The province announced on Tuesday its "hybrid model" that will see government bodies regulate the distribution of cannabis and the private sector stores that will be licensed to sell it.

Manitoba's Liquor and Gaming Authority will be given an expanded mandate to regulate the purchase, storage, distribution and retail of cannabis intended for recreational use. The Manitoba Liquor and Lotteries Corporation (MBLL) will be in charge of managing the supply chain and wholesale of cannabis products, while the private sector will operate retail locations licensed through a regime that is currently in development. All retailers will be required to purchase their product from the MBLL, who will source their product from federally licensed producers.

An RFP will be issued for applicants seeking to operate retail locations. The deadline for applications is Dec. 22, and the first stores are expected to be open by July 2.

The announcement came a day after Premier Brian Pallister said during question period that a hybrid model was the best approach to ensure access, selection and competitiveness for consumers. During Tuesday's press conference, Pallister added that it also eliminated the need for an immediate public investment in new storefronts.

The plan contrasts with those announced thus far by Ontario and New Brunswick, where recreational cannabis will be sold in stores run by their respective crown corporations that handle the sale of liquor and alcohol. Alberta's cannabis plan did not specify whether it would be sold through public or private storefronts, though it is open to both possibilities and will make its final decision based on public feedback.

Like the other provinces, though, cannabis in Manitoba will be sold separately from alcohol. The province has also yet to announce the minimum age to legally purchase cannabis, and the number of stores will depend on the response to the RFP.

Pallister said during the press conference announcing the plan that safety was one of the top concerns raised during public consultations, and he repeatedly pointed to the fact that utilizing the private sector would help eliminate the black market. In particular, the government's announcement pointed to the MBLL purchasing product in bulk and utilizing economies of scale would not only help provide competitive prices to consumers, but help to undercut the black market.

Manitoba Liquor and Lotteries, which operates more than 60 Liquor Mart locations across the province, did not respond to the government's call for expression of interests over the summer.

Delta 9 is Manitoba's only licenced cannabis producer. It went public on the TSX last week, and CEO John Arbuthnot told CBC that in addition to increasing its production capabilities, the company was interested in setting up its own storefronts.