AOY + Design Bronze: Lg2 is in its Elements
The agency takes to rebranding, formalizing its internal innovation process and preserving company culture.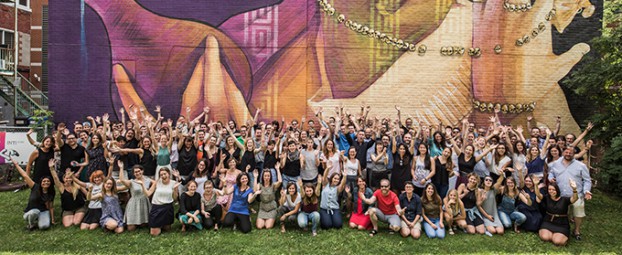 This article appears in the November/December 2017 issue of strategy.
For Lg2 partner, executive chairman and head of design Claude Auchu, there is an undeniable link between quality of life and quality of work.
It's why his agency is committed to maintaining the entrepreneurial culture instilled by founding partners Sylvain Labarre and Paul Gauthier, even in the midst of what might be its most fertile period ever.
It's a chapter defined by double-digit revenue growth; international recognition for its innovative work with Rethink Breast Cancer; new AOR assignments including Under Armour and the Responsible Gambling Council; an expanded mandate with Loblaw for its Real Canadian Superstore banner; and a flourishing design practice through Lg2boutique – all topped by this year's double Bronze AOY and Design AOY wins.
This ongoing success has seen Lg2 add more than 100 people to its Montreal, Quebec and Toronto offices over the past two years, which senior leaders say makes preserving that internal culture even more important.
"There's a certain scrappiness to Lg2," says partner, VP, CD Chris Hirsch, who was one of the first employees at Lg2's Toronto office when it opened in 2014 (it now boasts approximately 25 staff). "We like to say we have the depth of a large agency, but the feel of a small agency. Despite the fact we're working on big global and national brands, there's an independent spirit that has always existed. It's good people doing great work together."
Auchu says preserving the Lg2 culture – embodied by the internal mantra "A life outside the agency" – is one reason the 250-person agency has chosen to maintain its independence, even as several mergers and acquisitions (Sid Lee, Grip, John St., etc.) reshape the industry.
"We intend to stay independent because we think it's the best way to remain the master of our decisions, get results for our clients, and [ensure] better conditions for our employees," says Auchu, a dirt bike enthusiast who describes happiness as "gas, mud and flies in your face" and goes by the Instagram name K-load. "We want to protect the Lg2 culture and quality of life," he adds.
Lg2 also spent much of the year focusing on becoming "future ready." Auchu describes 2017 as "a year of transformation," characterized by the tweaking and refinement of its internal tools and processes.
It introduced a rebranding built around the agency name and the concept of "Lg1+1," reflecting the idea of seizing one opportunity while creating another.
It also formalized its internal innovation process, Elements – a proprietary incubator tool that provides business solutions capable of delivering growth. "It's not only about what [clients] need to communicate, it's about what they need to do to grow," says Auchu.
Anne-Marie Leclair, partner, VP, strategy and innovation, describes Elements as a "short-term innovation" process, where the agency helps develop "marketable inventions, products and services."
"This answers a new business need where people need to find growth fast. We develop products that can be in the market quickly," says Leclair, noting that the agency studied the innovation processes for organizations like Cisco Systems and the Canadian Armed Forces, cherry-picking the best practices with an aim to create solutions geared for short-term innovation.
The process is designed to be more efficient, cost-effective and low-risk than the traditional product development process, while enabling Lg2 to compete with the consultants that are increasingly encroaching on what has traditionally been agency territory.
"We get to know so much about clients' business that we don't only see opportunity for innovation, but… for a revision of the entire product portfolio," says Leclair. "We become consultants for them with solutions where you really see the rubber hitting the road."
Keith Barry, who joined Lg2's Toronto office as VP of strategy in February, says that while consultants excel at developing theoretical solutions, the agency's ability to bring those solutions to life through capabilities such as design and branding gives it a leg-up on competitors.
The Elements process relies on input and expertise from outside of Lg2 and its clients, including advisors from small consultancies able to provide valuable market insight. Most innovation fails because of a lack of consumer demand, not a lack of resources, says Leclair.
One incubator developed a road safety tool for Quebec's SAAQ, and it included an ex-police officer and an architect, as well as people who used bicycles as their primary mode of transportation. Other incubators, for clients such as Agropur, have included the likes of nutritionists, food chemists and Olympic athletes.
"It's essential because we really believe that innovation depends on collaboration," says Leclair. "If we want to evolve, we need different people around the table that all have something in common, like a passion for the industry we need to innovate for, who know each other and are very compatible. That creates the magic."
Yet for all of its apparent benefits, Barry says that working with Elements requires a brave client who is willing to cede some control to outsiders. "In my past life I was working on some innovation projects where the clients kept asking us to change the world, but then would get in the way with [statements like], 'We can't do that, it's not possible,' which is obviously going to choke any kind of innovative thinking," he says.
While still in its early stages, Leclair says Elements could represent up to 25% of Lg2's billing activity by the end of 2018, and that the focus now is ensuring they have the capacity to meet heightened client demand.
"It's clearly an opportunity in the market," she says. "It's very sexy to our clients – they always want to know more, so it's growing organically through word-of-mouth. We need to organize it for the future because it's growing more than we thought."
Barry says that much of Lg2's ability to create actionable items is rooted in its strong design credentials. While the agency has maintained year-over-year revenue growth of approximately 10%, its design unit is growing at a 25% clip, expanding to 30 people.
It has overseen more than 200 product rebrands since its 2006 inception, from new packaging for the milk brand Natrel to all of the branding for the Laval Rocket.
"I'm always happy and shocked to see the responsibility that clients are putting in our hands, because there's so much at stake every time," says Auchu. "If you mess up, the clients won't be happy because they won't get results, but it also stays in the environment. It's not permanent, but it's long-term compared with advertising or digital."
New business
Astral Media, DeSerres Fondation de l'Hôpital Sainte-Justine, Gender Creative Kids, Groupe Dallaire, Investissement Québec, Lee Valley Tools, Real Canadian Superstore, Martin Matte, Ministère des Transports, Orchestre symphonique de Québec, Parkland, Pur Vodka, Responsible Gambling Council, Laval Rocket, Rouge FM, Sépaq, Stefano Faita, Stéréo +, The Personal, Under Armour
Key hires
The agency added 64 staff (two in management, 25 in account services, 17 creatives, six strategic planners, and 15 in production) over the past year
Staff
251
Cases
---
Campaign: Solid stuff
Client: Les Producteurs de lait du Québec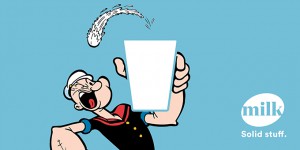 Campaign: Bitter
Client: Farnham Ale & Lager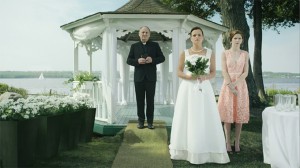 Campaign: A Room With Many Views
Client: Alliance de l'industrie touristique du Québec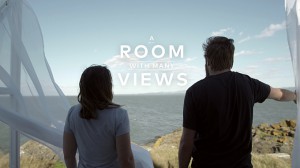 Campaign: Don't give a damn
Client: Société de l'assurance automobile du Québec

Campaign: Give-A-Care
Client: Rethink Breast Cancer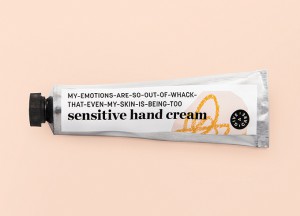 For full cases, go to designaoywinners.strategyonline.ca/2017