To Beau Lake we go
One year in, Beau Lake is looking to expand its product line beyond paddleboards.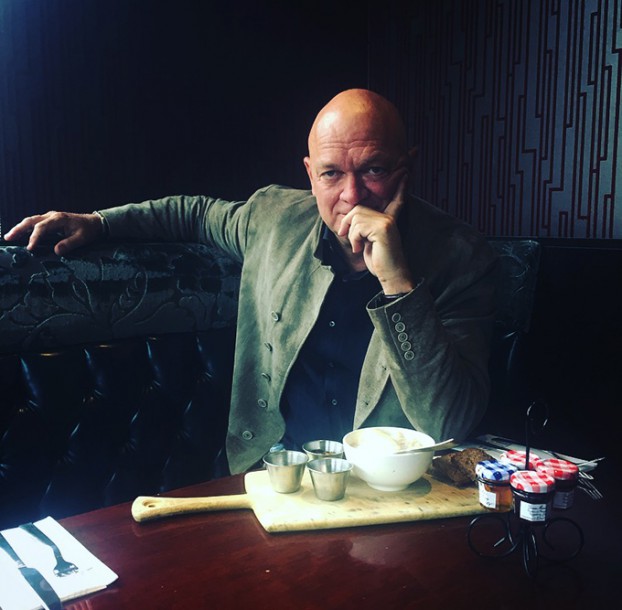 This article appears in the November/December 2017 issue of strategy.
Paul Lavoie paints a rectangle in the air while describing the mid-century name behind his new paddleboard and cottage accessories brand: "Beau Lake just feels 1950s – you can almost see 'Discover Beau Lake!' on an old postcard." Its logo also uses the Helvetica font, since it was invented in 1957, adding to its vintage charm.
This month, Beau Lake, co-owned by the Taxi chairman emeritus, celebrates a year of quietly entering the market. Having so far sold 70 boards (at $2,245 each), the brand wants to expand into other items, such as bags, hats and Muskoka chairs, as well as align with lifestyle companies.
Over breakfast with the creative-cum-investor, strategy got the skinny on his new brand. Here's what we learned.
Lavoie liked the board so much, he bought two – and then the company.
I was born on the lake in Quebec. The cottage life, pine trees after it rains, coffee on the dock – that has always been important to me. I also loved this idea of building my own brand, doing something that I could control from every aspect. That was always on my mind. But what led me to Beau Lake was happenstance.
I got an email from a friend, Lee Kline. He said he was working as a designer, but creating these vintage, classic paddle boards on the side. He asked if I wanted to buy one. I didn't hesitate, I said: "I'll take two." Do you remember the Remington story? I liked the razor so much that I bought the company.
His brand is about luxury design (that includes the right Pantone colours).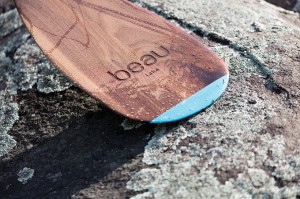 Design is really the essence of our product. The idea is to build a brand around Canada, luxury and design. Luxury would make more sense out of places like New York, Milan, Paris or wherever, but Canada has the right to build a luxury brand – if it's true and authentic.
You can sign and customise the boards (the trim, colour, wood), because luxury is about personalization and authenticity. I remember when I first went to a marina, I noticed the names on the boats. It was bad copywriting, shitty kerning. So we control the typography and we let people personalise it by putting their name on it.
Also, there are no beautiful paddle boards: they're blue or yellow. And they're the wrong Pantone colours.
He rehearsed his whole life to build his own brand through advertising – but he's not going to.
One of my favourite brands is Tesla. I got a text one morning from my brother, he couldn't open my Tesla. The battery for the key was out. So I opened up the Tesla app and started the car. He was in Montreal. I was in Havana. The kicker is I didn't text him back, I just honked the horn. Then I went onto Facebook and told that story.
I think what people love, and what's easier to sell, is experiences. Beau Lake is an experience. The old school model of building brands has changed. You still have to tell a story, but it's how you tell it that's different.
Our brand's narrative is in the way we distribute. We're making relationships with lifestyle brands. We made a deal with Soho House in Malibu. We're also starting to have conversations with two major hotel and car brands. We're not just putting our boards with other boards. It's art in motion – associating our boards with those who want to be associated with us because they're beautiful.
He's not just building a board brand, he's adding to Canada's.

Every country has characteristics to help accelerate their products. German engineering, Swiss time, and so on. Canada has a good portion of the world's fresh water. How come France has three famous bottled waters and makes a lot of money?

In our own little way, we should all be making a ripple. Take something that is truly Canada, and transform it into beautifully designed products, that are authentic and are recognised as Canadian. People already have impressions of Canada – nature, vast, majestic – and I think those will work well with Beau Lake.