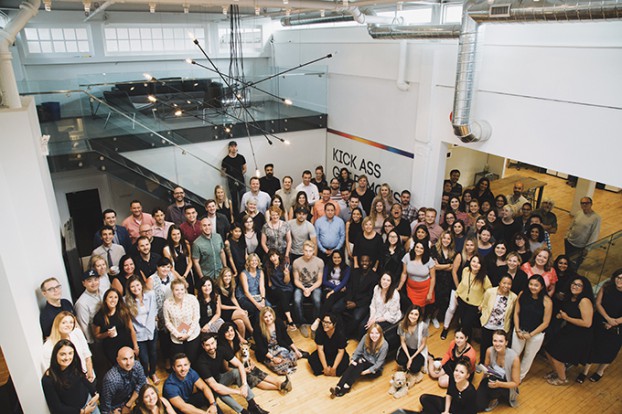 This article appears in the November/December 2017 issue of strategy.
IN 2016, FCB Canada hedged a bet on Google.
What started with an executive team trip to Silicon Valley to meet with the tech giant, ended with FCB becoming the first creative agency in Canada to mandate that every employee be fully certified in Google Adwords. It took two weeks of preparation, including study guides and groups, and then a final half-day session of full agency swotting, culminating in a two-hour, 100-question multiple choice test.
FCB made every single one of its staff, from Toronto to Montreal, take the certification course. From the agency's receptionist to its creative teams, all the way up to Tyler Turnbull, CEO of FCB Canada – nobody was let off the hook. However, contrary to conventional test-taking wisdom, the exercise wasn't about passing the training course. Rather, it was about unlocking people's potential to think outside the box when it comes to digital.
FCB's bet paid off big time.
A week later, the agency held a creative brainstorm on a brief from the Canadian Down Syndrome Society (CDSS) and suddenly the idea struck: "What if we use search in an interesting way?" That's when FCB came up with the idea for "Down Syndrome Answers," a campaign for parents seeking support after learning their unborn child has been diagnosed with Down syndrome.
Following a Down syndrome diagnosis, couples only have about 10 days to decide whether or not to proceed with the pregnancy. With many questions, most turn to Google for answers. FCB leveraged what it had learned during its Adwords training to great effect, creating a series of searchable videos featuring people with Down syndrome answering the top 40-Googled questions.
"I think that was one of the high points for us culturally," says Turnbull, "because it showed that if you take a chance and you try to be curious and educate yourself on new platforms, you can be really creative."
"Down Syndrome Answers" propelled FCB to the title of most-awarded Canadian agency at Cannes, and at the CLIOs, and picked up White and Graphite Pencils at the second annual D&AD Impact awards, culminating in this year's DAOY Gold conquest (its second consecutive win).
The campaign also helped the agency to secure significant new business, including Ontario Tourism, Fountain Tire and BMW. The German car company chose FCB largely due to its digital strength, demonstrated with its award-winning campaign for CDSS.
"I think the work we did on Down Syndrome Answers showed brands like BMW that we think very digitally, and that we can create emotional stories using technology, data and strategy in very smart and simple ways," says Turnbull.
For BMW, FCB will focus on the digital aspects of the buying journey, he says. It will leverage its data capabilities to segment people who've shown interest in the brand, and create stories to take prospective buyers from consideration to purchase.
"In the car world, more people are walking into a dealership with their decision already made. They know the model they want, they know the specs, they know the package," he says. "The use of digital and technology in that journey to influence them becomes critical."
The new AOR assignments have seen FCB's ranks swell over the past few months. Many additions have been made to its creative department – notably Matt Antonello and Noel Fenn coming aboard as group CDs in June, following the elevation of Jeff Hilts and Nancy Crimi-Lamanna to co-CCOs the previous summer – as well as its client services team, with the hiring of Chris Parent to share VP managing director duties with newly elevated Tracy Little. The agency also welcomed Samia Chebeir as the new president of its Montreal office, who's been tasked with leading the agency's vision.
The question FCB has to answer now is how to maintain its creative momentum, and build on what has been a banner year for the agency. The answer, says Turnbull, is by continuing to invest in digital storytelling.
A priority going forward, he says, will be marketing automation. The agency is currently working with its data/tech offshoot agency FCB/Six to develop a better understanding of marketing automation platforms like Eloqua and Adobe's Marketing Cloud. FCB will explore ways to leverage the data that these companies capture to deliver personalized experiences for its brands.
Hand-in-hand with that ongoing effort, he says, the agency will also explore the creation and delivery of cost-effective, customized video through programmatic and platform optimization. To that end, it's also looking at its own production solutions, on top of a suite of technology partners (like Adobe and Eloqua) and AI applications.
"We believe that the future of content is primarily video-based," says Turnbull, "and we are focused on understanding – in a deep way – how we can leverage technology to create personalized video content at scale."
New business
Fountain Tire, Ministry of Education, Paccar, Stericycle, Made in Space, Bishop Strachan School (BSS), BMW
Key hires
Anna Percy Dove, EVP, strategy; John Fung, director, strategy; Thomas Wilkins, strategist; Elizabeth Sellors, VP, managing director; Andrea Barrett, group account director; Dave Laing, ACD; Bob Sybydlo, director, marketing automation solutions; Madara Ranawake, director of technology; Chris Perron, VP managing director; Matt Antonello and Noel Fenn, group CDs; Stef Fabich, head of integrated production; Dave Ashley, account director
Staff
270
Cases
---
Campaign: Ball Access Pass
Client: Bank of Montreal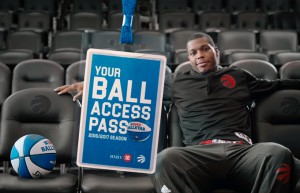 Campaign: Down Syndrome Answers
Client: Canadian Down Syndrome Society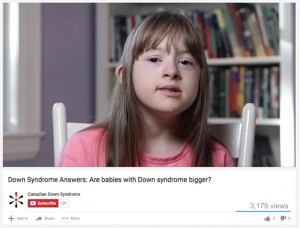 Campaign: Where Am I?
Client: Ontario Tourism Marketing Partnership Corporation
For full cases, go to daoywinners.strategyonline.ca/2017