Loblaw gives time-strapped shoppers new options
Delivery and subscription loyalty options complement already existing programs and encourage more cross-channel shopping.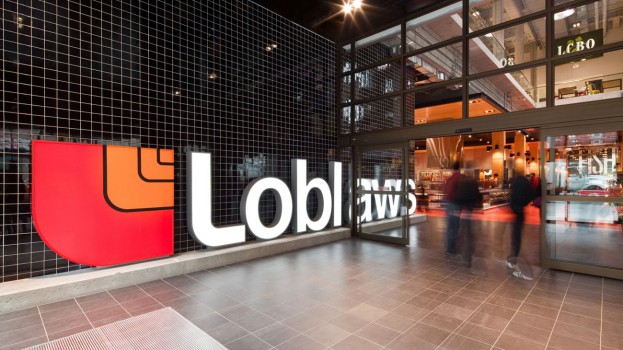 As the end of the year approaches, Loblaw has announced several changes to its consumer offerings in an attempt to keep pace with a rapidly evolving retail landscape.
On Monday, the company launched a fee-based subscription pilot program. PC Insiders is a digital, loyalty-based program being initially offered to PC Plus members, who are also PC Financial Mastercard cardholders. For a fee of $9.99 per month or $99 per year, consumers have access to perks including extra points on some products and free access to its click-and-collect pick-up service.
The new, premium loyalty program comes following the announcement that the PC Plus program would be merged with the Shoppers Optimum program in February. It's being offered to select PC Plus members as a pilot and is expected to expand in the new year.
The announcement also follows Loblaw's recent decision to offer home delivery starting Dec. 6. The company has partnered with San Francisco-based Instacart, an on-demand grocery delivery service currently in 150 American markets, to offer home delivery to customers in Loblaws, Real Canadian Superstore and T&T stores in the Greater Toronto Area. Loblaw will expand the program to include stores in Vancouver starting in January 2018.
Lauren Steinberg, senior director of digital marketing at Loblaw, says the delivery program is intended to complement the company's current offering of non-traditional shopping programs. The grocer launched its click-and-collect program in 2014 and has since expanded it to roughly 200 stores. It will continue to develop that service as it rolls out home delivery.
"We're constantly looking at what do customers want now, because the customers needs are evolving, the landscape is evolving," Steinberg says, "so it's important for us to be at the forefront of that in Canada."
Loblaw's click-and-collect experienced quick uptake with "time-starved" customers, according to Steinberg. But the grocer's research indicates the majority of customers who use the service have not become exclusive online shoppers. Rather, they continue to shop regularly across all channels, and Loblaw expects the same will apply with home delivery.
"Ultimately, we want to offer as many options as possible," Steinberg says. "We may see a very similar scenario where [customers] may shop all three [channels] now, instead of just the two."
Loblaw could not comment on the number of customers it expects will migrate from click-and-collect to home delivery.
At first, Steinberg says, brands will not be able to advertise on Instacart. While the company hopes to replicate the in-store experience on the platform, consumers will have to rely on its grocery stores' websites for flyers and information on offers and promotions. Instacart's role is primarily transactional.
The decision to offer home delivery comes amid growing competition among grocers and retail giants in Canada. Amazon's purchase of Whole Foods in August has put pressure on grocers to modernize their online and delivery services. Walmart Canada, which has been testing grocery delivery in Toronto since the spring, will expand its program in December. Metro, for its part, does not offer grocery delivery in Toronto, but does so in Montreal, Quebec City and Outaouais.
"We expect 2018 will be a very difficult year," Loblaw CEO Galen Weston Jr. said last week, following the news that the company would be closing 22 locations in early 2018. A spokesperson told strategy that the closures have "nothing to do" with its Instacart partnership and that, on balance, it will have opened more stores than closed this year.