RBC expands Borealis AI to Montreal
The machine learning research lab opens a third location to take advantage of a hotbed of talent.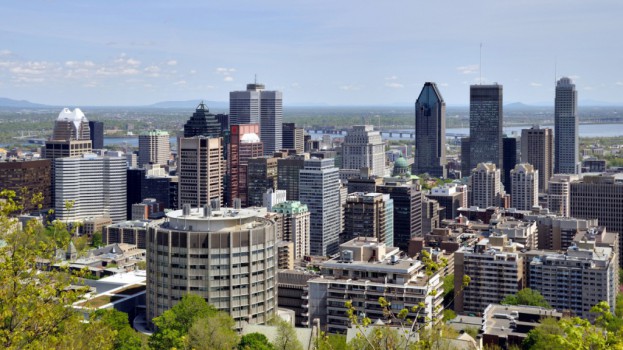 RBC is taking its machine learning research to one of the most active centres for AI in Canada by opening a new lab for Borealis AI in Montreal.

RBC established Borealis AI in 2016 as an evolution of the existing RBC Research Institute. Borealis is intended to look outside the world of banking at projects that have an impact on local markets and customers, like societal issues or current events happening in other countries.

With existing locations in Toronto and Edmonton, Montreal will mark Borealis' third location, and one that aims to take advantage of what is increasingly a hotbed for AI research in Canada.

Borealis AI's Montreal team will work closely with the University of Montreal's Montreal Institute for Learning Algorithms (MILA) and Element AI co-founder Yoshua Bengio. The lab will also partner with Jackie Cheung as its academic advisor. Cheung is a professor at McGill University and considered an expert in natural language processing.

In a press release announcing the new location, RBC spotlighted the potential applications for natural language processing to its business, like analyzing unstructured text, which is prevalent in both public and RBC's own proprietary data sets.

Having its own focus on natural language processing will compliment the expertise of researchers in other cities. Last month, Borealis brought on Matthew Taylor to work at its Edmonton location, bringing with him expertise in reinforcement learning, interactive machine learning and design of autonomous agents (i.e. things like personal assistants and bots).

Ongoing research by pioneers in the field like Bengio and researchers at McGill and MILA has drawn AI talent to Montreal, making it a focus of the business world. In addition to a number of AI- and machine learning-focused startups, tech giants like Facebook, Google and Microsoft have all made their own investments into the city's AI ecosystem over the last year.

"The collaborations this will bring are not just between MILA and RBC, but also involve other actors in the ecosystem, which is important for the country's ability to compete internationally," Bengio said in the release. "There are plenty of difficult AI research questions of interest to RBC which can have major impact on many sectors of the economy, so this goes well beyond the banking sector."

Borealis Montreal is expected to open its doors early in the new year.