Check it out: Cannabis strains to end high driving
R.I.D.E. Checks worked with BBDO and producer Beleave to create weed that reminds you not to get behind the wheel.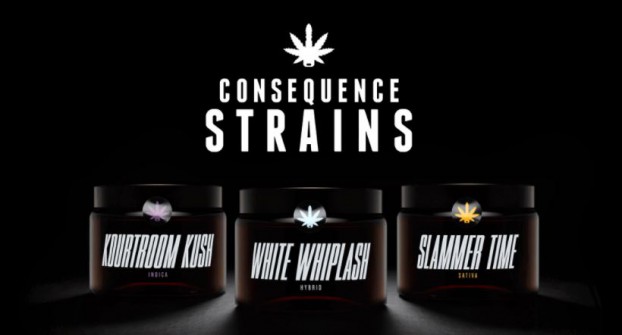 While driving under the influence has long been a societal concern, less attention has been paid to the dangers of driving high.
That's a problem, considering roughly 500,000 Canadians have admitted to driving after using marijuana in the past year, and nearly 40% of them are between the ages of 15 and 24. What's more, these numbers are expected to increase following the legalization of recreational marijuana next year.
To raise awareness around the dangers of driving high, R.I.D.E. Checks, the police on-road spot checks initiative, worked with agency BBDO Toronto and medical marijuana producer Beleave to create three new "Consequence Strains." Named Kourtoom Kush, White Whiplash and Slammer Time, the names of each actual strain of cannabis point to the dire consequences of driving under the influence of marijuana.
Each brand is also accompanied by a product description that further drives the point home. Kourtroom Kush, for instance, is described as "an emotional joyride that doesn't end well" and as "a first-time offender that conjures up feelings of regret, shame and guilt. The same emotions as someone who's just been charged with impaired driving." The descriptions of all three strains end with the same warning: "If you don't want these consequences, don't drive high."
The strains are being introduced to the public through an online documentary-style spot, influencer outreach and a launch event at Toronto's Humber College on Nov. 29. Campaign assets direct consumers to a website that outlines the consequences of driving high – from legal ramifications to the potential for injury and death – and contains shorter spots with victim testimonials and discussion points.