Second Cup wants coffee craftsmanship to be experienced
The Canadian cafe chain spent months improving its coffee, but don't expect much advertising to tell you that.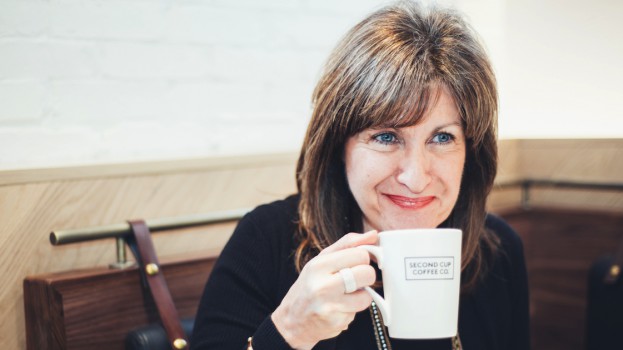 In Vanda Provato's battle with McDonald's, Tim Hortons and Starbucks, the Second Cup VP of marketing and category wants to communicate a more premium brand to differentiate the Canadian-born cafe chain. But that means more than a marketing campaign.
Provato says the changing nature of the marketing role has given her both the support and authority she needs to shape the entirety of Second Cup's in-store experience – the key to her differentiation strategy.
"Until I joined Second Cup, my role was much more focused on communication and brand marketing," Provato told strategy. "Here, partly driven by the [small] size of the organization and our transformation mandate, I find it hard to separate business strategy from brand strategy. They're inextricably linked."
Provato oversees product development, sales, cafe design, loyalty program management as well as brand marketing. And she needs that scope to enact her growth strategy.
Communicating a premium product in her market, she says, should not come down to a simple strapline with terms like "luxury," "quality" and "craftsmanship" in them.
"It drives me crazy sometimes when I hear the market talk about hand-crafted beverages and Arabica beans, because the customer doesn't really understand that," she says. Second Cup spent 18 months improving its coffee product "from farm to cup," Provato says, but she wants to communicate that experientially.
"It has to do with the in-cafe experience and the interaction customers have with baristas," she says. "Our cafe's are independently owned, and having an owner-operator in there training their baristas gives a different level of passion and service."
So rather than focusing on telling the story of that 18-month project, Second Cup is spending on social media channels to better promote, say, customer photos of latté foam art to show off that improved experience.
As part of that focus on experience, an evolving cafe design and an expanded menu offering are slowly helping stabilize the company. While overall revenues have yet to level off (Q3 2017 saw a 30% revenue decline to $5.3 million from $7.7 million in 2016), Provato points to improving EBITDA at $805,000 in Q3 versus $357,000 in the same period last year, and leveling same-store sales figures (quarterly same store sales were flat in Q3 after charting declines the rest of the year).