Accenture strikes quantum computing partnership
Working with Vancouver's 1QBit, the consultancy aims to be at the forefront of a potentially groundbreaking technology.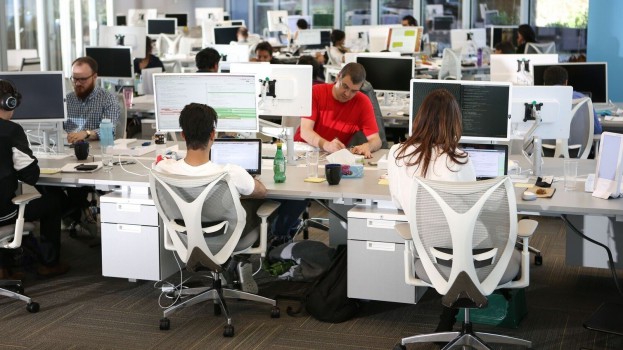 Accenture has made a minority investment into Vancouver-based quantum computing firm 1QBit and struck a strategic partnership that could put it on the ground floor of an emerging new technology.

As part of the deal, Accenture has been given license to use 1QBit quantum computing platforms for demonstration, training and the development of new  tools. It will also develop a new quantum-inspired analytics capability through Accenture Analytics to help scale new ventures from its Accenture Labs accelerator.

Whereas traditional computers use a combination of bits representing a "one" or "zero" to transmit information, quantum computing is based on the theory that a bit could exist as a one, a zero or both. If bits are able to exist in multiple states at once, a computer can, in theory, complete a vast number of calculations simultaneously.

In short, quantum computers could process and analyze data faster than traditional computers by several orders of magnitude.

While "true" quantum computers are still theoretical at this point, 1QBit and companies like it have developed hardware, algorithms and software inspired by quantum computing theory. Some of these have exhibited a degree of increased speed and computing power, and companies hope that pursuing this tech will provide research breakthroughs.

Paul Daugherty, Accenture's chief technology and innovation officer, said the company is aiming to "extend [its] first mover advantage" and position itself as an early entrant in an area that is generating interest from clients in finance, life sciences and energy.

Quantum computing can have useful applications in any area where increased processing power and speed would be useful. For example, Accenture and 1QBit first worked together earlier this year when they partnered with biotech company Biogen to create an application that could rapidly compare molecular structures and designs as a way to speed up drug and treatment discovery for diseases like multiple sclerosis, Alzheimer's, Parkinson's and ALS.

In the financial space, where Accenture has a great deal of clients in the Canadian market, quantum computing could be used to provide rapid risk and return assessments on the millions of different possible combinations of investments in a portfolio.

The announcement did not mention any specific applications in the artificial intelligence or machine learning spaces, but quantum computing has clear benefits in this space, which is becoming a growing priority for Accenture. Simply put, AI requires a great deal of computing power in order to work at its full potential, and quantum solutions may be able to provide that.

While quantum computing sounds like it would firmly be in the realm of tech giants, there are ways brands have been getting in on the ground floor of the space, which has wide-ranging applications. Earlier this year, Volkswagen became the first automotive company to utilize the technology when it partnered with British Columbia-based quantum computing company D-Wave to bring more computing power to urban planning and traffic flow simulation projects. This month, the automaker also partnered with Google to explore further applications in the automotive space, including traffic flow, building more efficient batteries for electric cars and developing the artificial intelligence that could pilot autonomous vehicles.