Tech in Action: Using NFC to deliver beauty inspiration
Indola's tap-able hair care packaging delivers content and tutorials to customers.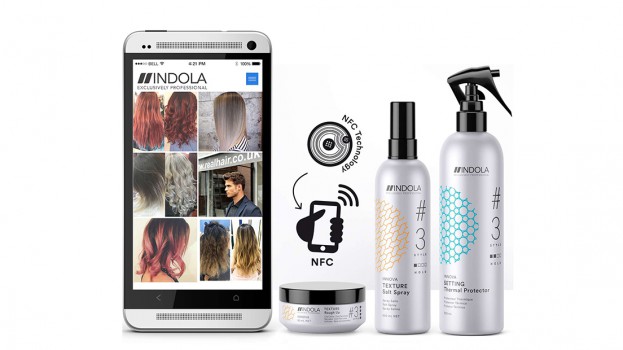 Anyone who has ever stood in the beauty aisle wondering what kind of looks a specific product could create doesn't have to waste time scrolling through Instagram posts anymore. Indola will deliver those right to you with nothing more than a tap.

Indola is a European haircare and styling brand that specifically positions its products as a way for professional hairstylists to recreate street style-inspired looks that have become increasingly popular on fashion blogs and social channels.

Anyone who has NFC enabled on their mobile device can simply tap the company's NFC-enabled packaging and receive content related to the product itself. True to its brand, that content will include photos of street style looks created with the products that can serve as inspiration to stylists. But it will also include information about the product, video tutorials on how to create new looks and updates about new and similar products that might also be of interest.

Indola targets professional stylists, so while you won't be able to tap its packages at your local drug or department store, it will still reach general consumers who visit salons that stock Indola products.

The NFC packages are part of the brand's broader "#SimplySmarter" positioning, which aims to help independent professional stylists stay on top of the latest trends. The brand also offers a wealth of online content that includes both blog-style collections of tutorials and training for its stylists.