Tech in Action: Shanghai's AR-filled Starbucks
The giant new retail location lets visitors see inside the roastery's operations and order from anywhere.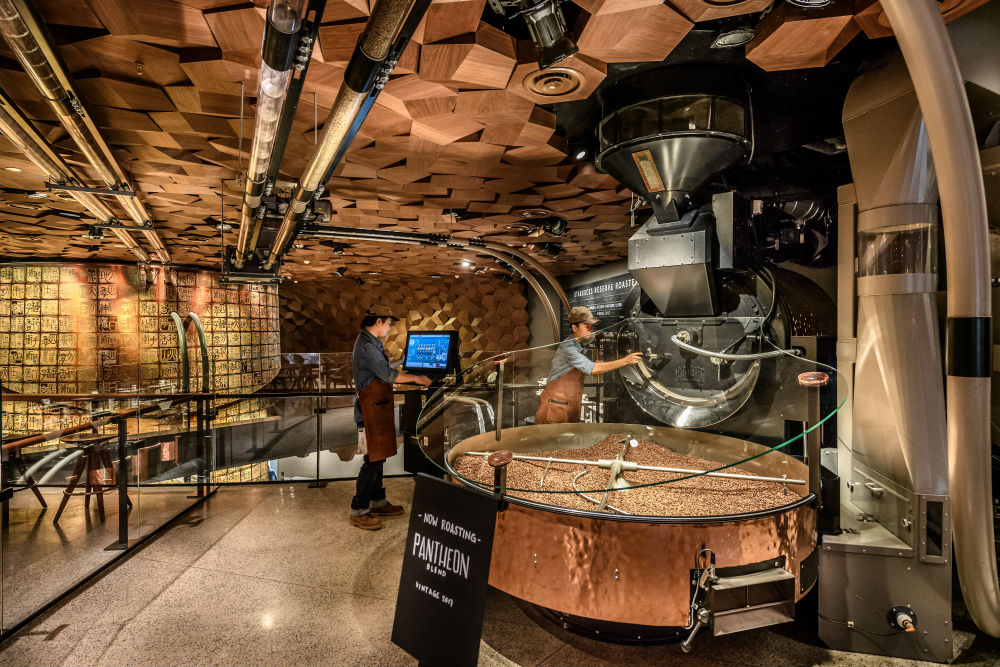 Starbucks has just opened a giant new roastery and cafe in Shanghai that serves as part-cafe, part-production facility and part-retail gift store. Among all that, it houses multiple points where visitors can learn about the store's products and processes through augmented reality.
Within the 30,000-square-foot building are several interaction points, such as at its giant roasting cask, where visitors who have downloaded a dedicated app (or use visible QR codes) see animations on their phone display showing how Starbucks roasts its beans.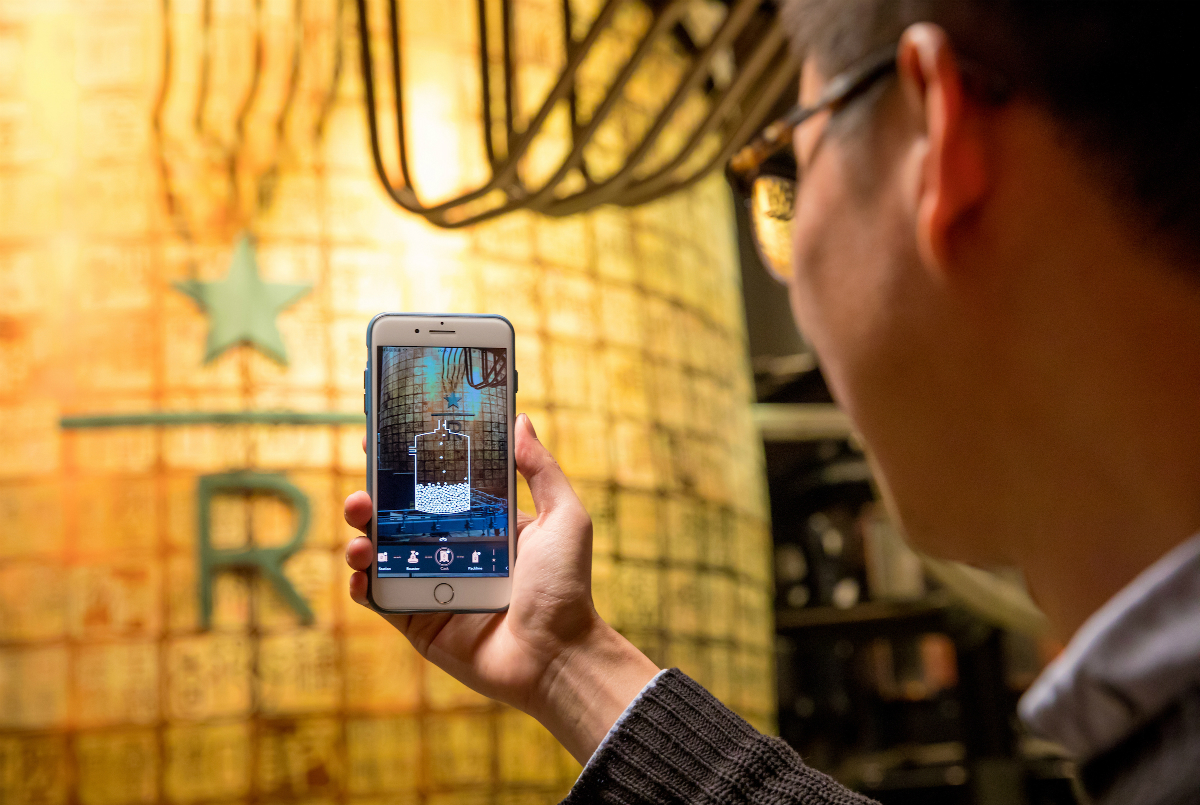 The company says the Shanghai location, which opened Wednesday, is the only one with such AR capabilities in its chain.
"Coffee is already such a deeply sensorial experience," said Emily Chang, senior vice president and chief marketing officer for Starbucks China. "We wanted to take that customer experience even further."
Some of the AR interaction points also produce menus, so patrons can theoretically order from anywhere in the store with one of the roaming baristas.