McCann wins Tourism Vancouver
The agency will tap its international connections to lead the "second phase" of the city's destination branding work.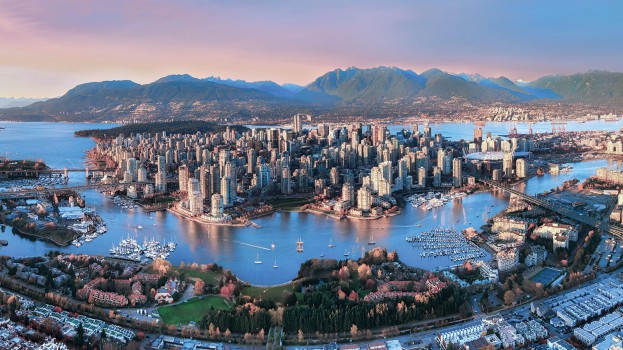 McCann Canada has been selected to lead Tourism Vancouver's destination branding initiative, work that will touch several international markets and tap into the agency's global network of resources.

McCann picked up the assignment following a competitive RFP process that included multiple local and international agencies. The agency's mandate includes the development of a new visual identity and an international launch campaign in target markets around the world.

The assignment is being led by the agency's Vancouver office, but Ty Speer, CEO of Tourism Vancouver, said the organization was looking for an agency that also had on-the-ground resources in seven key travel markets, specifically the U.S. and China. Those resources can be provided by the global McCann network.

The agency also brought in IPG sister agency FutureBrand to collaborate on the pitch and contribute to the assignment moving forward. An international design and branding firm, FutureBrand has a dedicated destination and tourism practice and has previously done work with the country of Bolivia, the South Pacific Tourism Organisation, American Airlines, Fiji Airways and the London 2012 Olympic Games.

"We assembled experts from across our network, a best-in-class international team with deep tourism roots that is unmatched anywhere," said Karen Pearce, president of McCann West. "This is more than just a branding initiative, this is a passion project not only for those in the Vancouver market, but for all of us across the McCann Worldgroup Network."

Tourism Vancouver describes this as the "second phase" of a destination branding project it began in October of last year. That was when the organization picked international travel marketing agency MMGY Global to lead eight months of stakeholder engagement, consumer research and the development of a new brand architecture.

Speer described MMGY's work in "phase one" as "exceptional" in a release, but also said the organization needed a full-service agency for the second phase of its plan. The first phase included extensive research in international markets – including the U.S., China, U.K., Australia, Mexico and Japan – as well as with local residents, government representatives and tourism industry partners in Vancouver.

McCann has already begun working on the mandate, and the city's new visual identity will debut next year.