Leo Burnett adds to creative team
Four new staff have been hired in Toronto following recent business wins.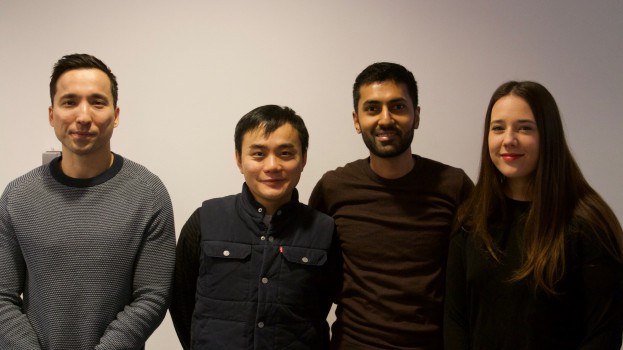 From left to right: Fernando Muto Brevilieri, Natee Likitsuwankool, Appanna Chetranda and Natalie Mathers.

Leo Burnett has added four new creative staff to its team in Toronto.

Leading the hires is senior art director Fernando Muto Brevilieri. He joins from Critical Mass' Calgary office, but has also been on the creative teams at Proximity Russia, Talent Marcel and Africa Propaganda.

Also joining the agency is the team of senior art director Natee Likitsuwankool and senior copywriter Appanna Chetranda. Likitsuwankool was most recently at JWT Toronto, and has also been at Havas, Y&R, Rethink and BBDO Bangkok. Chetranda had previously been on Leo's creative team, but since leaving in 2008 has had stints at Bos, Clean Sheet, Y&R and Taxi.

Rounding out the new hires is art director Natalie Mathers, who has previously been at Cossette, Public and Anomaly.

These additions follow a number of new business wins at the agency, which include U.S. work for AAA, the North American assignment for DanoneWave's Vega brand and Canadian Tire's Paderno cookware brand.