The Quickfire: Under Armour's Courtney Carlson
For its first time as an Olympic sponsor, the brand is showcasing new products for consumers and athletes.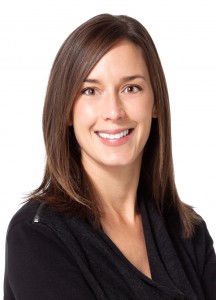 Under Armour came to Canada to land its first Olympic sponsorship. It's just announced that three of its footwear products will be seen on our athletes' feet during the opening and closing ceremonies and, hopefully, on medal podiums.

The Olympic sponsor landscape is thick with big-name brands activating in-country and internationally, making for a crowded market of big spenders. While the brand's specific marketing plans are still under wraps, strategy asked Courtney Carlson, the apparel company's head of marketing for North America, for a quickfire take on what Under Armour wants out of its first official trip to the Games.

Strategy: What does an official Olympic sponsorship provide your brand that your other athletic sponsorships don't?
Carlson: We're a brand that always authenticates ourselves in sports, and there's nothing more authentic than the Olympics. It was just a great opportunity to partner within the Canadian team and stay true to our heritage.

You're the Canadian Olympic team's footwear provider. Does this mean your footwear products are going to be a marketing focus in Canada during this time?
Yes. We'll be launching the HOVR running platform (and you'll be seeing it on our athletes) and we've already done some of that unveiling. It's one of our biggest investments in the footwear category. Athletes will be wearing those on podium, and they'll be available for consumers in the early part of next year.

HOVR is for sure the halo product for the whole line. Our Govie boots will be worn during the opening and closing ceremonies.

You've got a lot of experience in retail, having worked at Target for 16 years before landing at Under Armour this year. Do you market to the Canadian shopper differently than you would market to the American shopper?
There aren't material differences I'd say I see in Canadian shoppers, compared to a Chinese or U.S. market. We always try to stay attentive to what a consumer in those markets cares about, which products or categories appeal to them more. We're paying attention to cold weather gear here, leaning into that when we think about how active Canadian athletes are in the winter, and how they need comfort, performance and durability.