What's shaping packaging in 2018?
From reducing waste to clean labeling, here's what Mintel predicts for the year ahead.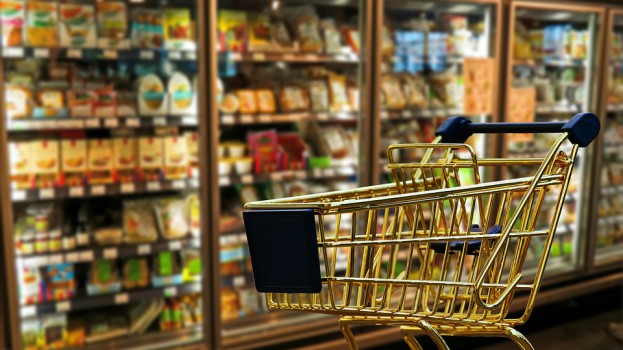 As the e-commerce space takes on greater meaning for brands, companies are being forced to reassess their packaging. That's just one of the insights gleaned from Mintel's Global Packaging Trends report for 2018. As we head into the final weeks of 2017, here are the other trends Mintel predicts will be shaping packaging in the year ahead.

Reducing waste

Consumers will expect packaging to play a key role in reducing food and product waste. In Canada, 61% of fruit and vegetable buyers said they would be "interested" in packaging that keeps food fresh for longer. That number is perhaps unsurprising given that North American and European consumers throw away between 95 to 115 kilograms of food per person each year.

In light of this waste, Mintel's research suggests brands will need to showcase how their packaging is beneficial to consumers, promoting those features on-pack. For instance, to help avoid wasting good food due to confusion over best-before dates, the U.K. retailer Sainsbury has adopted a label for its fresh deli meats that changes in real-time to better reflect product quality.

Meeting in-store expectations online

As online shopping takes on greater significance for brands, Mintel says they will need to strike the right balance between offering over-packaged (read: wasteful) and under-branded (read: disappointing) goods that are ordered online.

The report suggests packaging for online purchases must reflect consumers' in-store expectations. It points to the U.K.'s Charapak, which designed a package for There & Back that provides a branded unboxing experience with images printed on all sides of the interior. The box can then be folded and resealed, making returns a lot easier.

Presenting clean, crisp labeling

Shoppers will begin turning their backs on brands that offer too much information on their packaging. The tendency to promote too many product features can lead consumers to lose faith in the brand's authenticity and transparency. On the flip side, that reality has created an opportunity for brands to build trust with simple and succinct messaging.

Harry's, a New-York based shaving equipment company, is a good example. The brand's front-of-package has been stripped down to a simple list of contents. Mintel expects this kind of packaging to "provide a moment of calm and clarity for shoppers in an increasingly hectic retail environment." (Ed. note: For a Canadian example, see the package Toronto agency John St. created for food brand The Goods, which takes a similar approach.)

Keeping it out of the ocean

As environmental considerations continue to play an important role in consumer purchase decisions, brands will need to demonstrate their commitment to sustainability through new packaging solutions.

The world's oceans, which by one estimate may contain more plastic than fish come 2050, will be the catalyst that drives more eco-friendly packaging. Earlier this year, Coca-Cola announced it plans to increase the amount of recycled plastic in its bottles to 50% by 2020, a promise that aligns with eco-conscious consumer habits.

Packaging for millennials

Younger shoppers are more likely than older ones to shop around the periphery of the store, sticking to the fresh and chilled aisles. According to Mintel's research, 34% of American consumers aged 18-34 shop for centre-store foods most often while at the grocery store, compared to 62% of those aged 55 and over.

Brands will need to ensure their packaging reflects the fresh and healthy nature of their foods in order to drive loyalty with younger shoppers. Contemporary design, recyclability or unique shapes are all things that Mintel says can help draw their attention. The report points to Glory Farms, an American company, which partnered with manufacturer Sonoco on a transparent package that sought to inject some "excitement" into the canned vegetable aisle.