Shaftesbury partners with Sonifi on VR therapy
The entertainment company's VR division aims to improve patient care.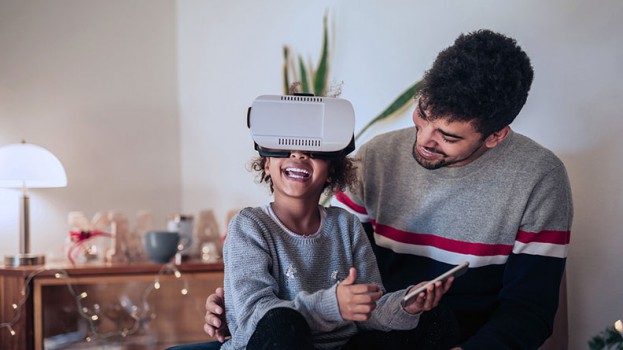 Toronto's Shaftesbury has partnered with Sonifi Health to bring a suite of VR experiences to patients as a therapeutic option to help manage stress and pain.

Sonifi Health creates interactive technology for use in hospital rooms to improve both patient experience and the quality of healthcare.

The partnership with Shaftesbury will see the integration of its "Positive Distraction Entertainment System" (or PDES) into Sonifi's therapy solutions. PDES is a suite of experiences specifically designed to reduce patient stress and help with pain management through distraction therapy. They include more passive experiences like guided meditation to more interactive games that ask users to blow bubbles at fish under the sea or control the lights of the Aurora Borealis.

All of the experiences are dynamic, changing in response to patient feedback to ensure a calm and focused environment. It also features a clinician interface, giving medical professionals their own control over the experience, or allowing them to make changes based on special considerations, such as light sensitivity.

Shaftesbury is likely best known for its entertainment productions, from TV series like Murdoch Mysteries to branded content like Upstairs Amy (with Walmart and Interac) and Carmilla (with U by Kotex). However, its VR division, launched in 2015, has been particularly focused on using its background in entertainment to improve the healthcare experience,  working with Centennial College, the University of Toronto and the The Natural Sciences and Engineering Research Council of Canada.

It is also currently working with Holland Bloorview Kids Rehabilitation Hospital on a VR experience for children in its autism research centre.