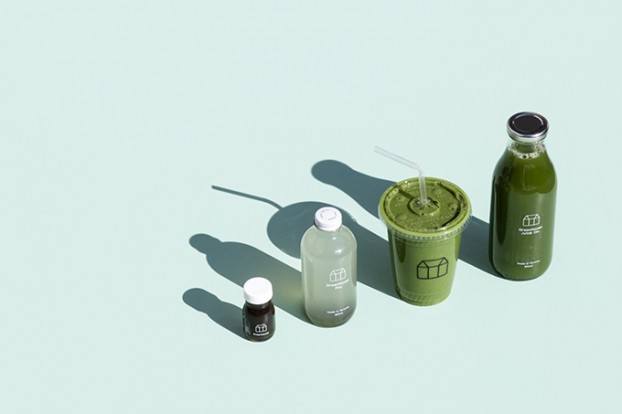 This article appears in the January/February 2018 issue of strategy
At the beginning of 2017, strategy predicted that brands would rely on more disruptive stunts, consumers would turn to alternative food sources (including insects) and that "wine in a can" would become the next big thing. Marketers are already bracing themselves for the next wave of forces that will shape the industry in 2018. Let's see what they have to look forward to this year.                                                     
Plant-based menu items
The food scene is poised to get a little greener. From cocktails infused with trendy "superfood" ingredients, such as turmeric and charcoal, to veggie noodles and seaweed, plants are increasingly finding their way onto the menu. Their popularity reflects healthy eating trends and concerns over animal welfare and the environment, states Technomic in its 2018 Canadian Trends Forecast.
We see this trend come through in companies like Toronto's Greenhouse Juice Co., which is set to open its sixteenth location in the GTA – after launching just four years ago. And we're even seeing grocery retailers starting to stock and press their own.
Consumption reduction
Mintel's 2018 North America Consumer Trends report notes that 36% of Canadians worry about money and 52% of them are more cautious about spending.
When they do part with a buck, consumers are turning away from trends like cheap fast fashion, putting their money behind quality goods.
Buy Me Once, an online service that curates long-lasting products, continues its push to move consumers toward a long-term buying mindset. Similarly, outdoor clothing designer Patagonia has turned its "Worn Wear" pop-ups into a permanent online store, allowing customers to purchase, trade and sell restored Patagonia products online.
Experiential dining experiences
Food service consultancy Technomic expects "eatertainment" concepts to begin taking a greater share of the family and casual dining space by offering unique social experiences.
More than half of consumers aged 18 to 34 would be likely to visit restaurants that have nostalgic forms of entertainment – such as ping pong and shuffle board.
Beyond entertainment-centric dining, other restaurants are offering experiences that focus on the food itself. At the Alder Room, an experiential restaurant in Edmonton, guests are taken through a 15 to 20 course meal. Seating is also limited – up to 12 people at a time – to create more intimacy and elevate the dining experience.
Buying into trustworthy
The current political climate south of the border, coupled with the rise of "fake news," has some experts saying we're living in a "post-truth and post-trust world," Mintel reports.
As a result, trust will be one of the strongest drivers of consumer choice, with people showing more loyalty to the brands they feel reflect their own actions, beliefs and morals.
Mintel's research suggests the best way to achieve this is communicating with transparency, honesty, and facts.
It points to SC Johnson, which announced this spring that it would list the 368 potential skin allergens in its products.