One great ride
As Paul Lavoie exits Taxi, former colleagues share their parting words for the industry figurehead.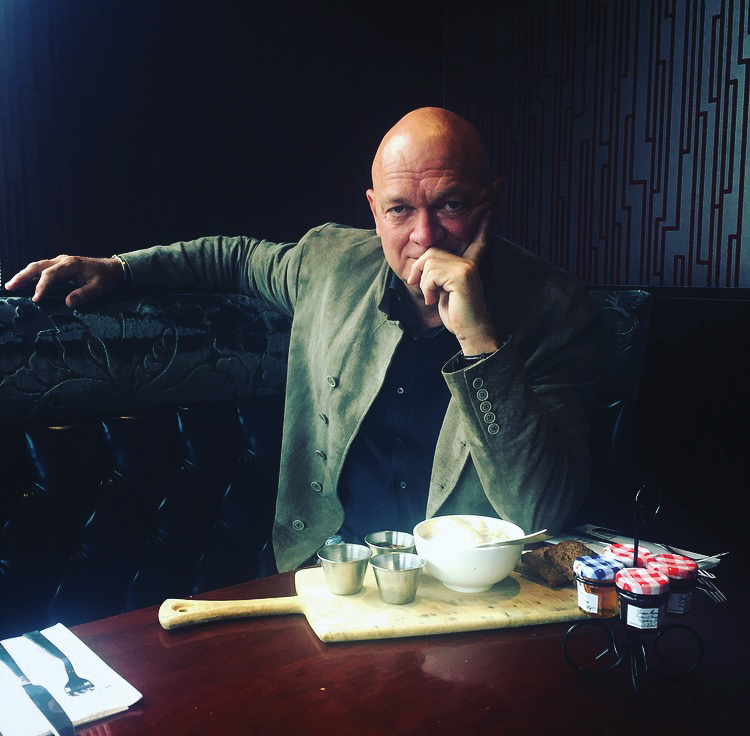 This article appears in the January/February 2018 issue of strategy
The creative genius behind 25-year-old Taxi set sail before the new year began, leaving the agency he co-founded to devote his time and attention to a new passion: paddleboarding. Paul Lavoie's new lifestyle company, Beau Lake, sees him practicing what he preached as he moves brand-side. To mark his exit, strategy reminisces with his peers while reflecting on some of his agency's best work.
Rob Guenette, CEO at Taxi
Working with Paul was exciting, very unpredictable, sometimes frustrating and always a lot of fun. Creatively, Paul usually took the road less travelled… or the path never travelled. He defied the laws of physics. He had an endless appetite for problem-solving through a creative process of doubting any and all conventions. His energy, passion, sense of humour and confidence were unmatched. Over the last 20 years together, there are simply too many unbelievable memories to share quickly. I will say this; there are two kinds of people in this world – energy givers and energy takers. Paul's greatest gift is the creative energy he brings to every situation.
Alan Gee, Chairman, creative at Arrivals + Departures
Way back in 2006, Paul and I found ourselves in Cannes as virtually two of the very few Canadians that were there (we counted, there were 14 of us). We were both appalled at the fact that while the rest of the world was embracing Cannes, Canadians thought it wasn't worth entering, or that it was too expensive – we heard a raft of excuses. But Paul's passion and interest matched mine, and so we established the Canadian Cannes Committee. More than that, Paul really pushed hard to meet with Cannes Lions executives. Paul's tenacity got us a meeting with then-owner Roger Hatchuel, which got us lots more judges, recognition and really helped to get Canadians to enter. When I first met Paul, he was a great 'talker.' But through this Cannes adventure he really showed me that he backed up every conversation with action. It was no wonder that his agency went on from strength to strength.
Daniel Shearer, EVP, GM at Cossette (worked at Taxi between 2004 and 2016)
I first met Paul in the early 2000s. I was interviewing for a job at Taxi. I did my research. It was pretty clear that everyone at Taxi wore black all the time. So that's how I showed up. He was 45 minutes late and was wearing overalls. Turns out the pictures I based my outfit on were simply the annual staff shots that made it to the press. It also turns out that Paul was almost always 45 minutes late. When thinking about Paul, it's easy to look at his success, the accolades and of course, the work. He built an incredibly important Canadian agency that shone on the global stage, he made all of those around him better, and he doggedly championed creativity as a force for good. But his real legacy is those who were lucky enough to work with him. Those that he coached and pushed. Congrats, Paul. We've all enjoyed the ride.
Cynthia Heyd, curator & executive producer at Heyd & Seek (worked at Taxi between 2006 and 2015)
Working with Paul was one of the most challenging and yet wonderful experiences in my career. When you were on a project with Paul it was all consuming, which was tough on the one hand as everyone had multiple projects going, but it was also simple. It was always clear that the focus was the work – not much else mattered. I was intimidated at times, but mostly inspired when working with him, and it was obvious that he instilled that in every employee at Taxi. It was easy to understand where to focus and that made me a better production leader. His entrepreneurial spirit was hard to ignore and has helped direct my career.
Denise Rossetto, CCO at BBDO (worked at Taxi between 1995 and 1997)
Many people tell you it's okay to fail – but then when you do, you find out they didn't really mean it. Paul encouraged it. Praised you for it, for real. He told us to try do something that no one else was doing. He dared us to dream big, by dreaming big himself and making it all a reality. It was my first job, the office had around 10 people at the time. He knew how to hire the best, the most talented, interesting people, who I'm still friends with to this day. He created a place where creativity was everything and much of what I believe in started there.
Lavoie's favourite campaigns from his tenure at Taxi