No Fixed Address: A banner first year
The agency's founders filled a void in the agency landscape by getting back to basics.
A year ago, No Fixed Address co-founders Serge Rancourt and Dave Lafond made a bet.
Based on their broad agency experience, as well as months of intense conversations with client contacts and industry insiders, they believed that they had identified a huge vacuum in the ad agency business… and they were convinced they knew how to fill it.
"The opportunity was clear to us," says Rancourt. "The agency business has kind of side-lined itself. Clients are asking what they're really getting from their agencies: 'Where is the value? Where is the thinking? Where are the results? Where is the leadership?'."
Rancourt and Lafond, who come with decades of experience at some of the world's top agency brands, felt they had an answer… and it was simple.
Go back to basics. Get rid of unnecessary processes and meetings and give clients only what they need: smart strategy, original and striking insights, custom-made solutions, transparency, breakthrough work, compensation deals that make sense for everyone, flawless execution… and, above all, great people.
And so, Rancourt and Lafond went about creating a company and an environment that would attract the best people… and thereby provide clients with the best service and the best results.
Their philosophy is embedded in the name "No Fixed Address." It implies adaptability, open-mindedness and the ability to find the right home for clients' business opportunities.
One major industry pain point that Rancourt and Lafond identified in their research is an industry-wide homogeneity that they believe applies to both people… and product.
"We felt an urgency to build an agency that has a greater diversity right across the board," says Lafond. "Diversity that applies to everything, from people to discipline expertise to operating philosophy and to where it counts most… in our thinking, our work and our service to clients."
How has the market responded to the NFA offering? "Our first year has exceeded all expectations. Basically, we have already reached Year Five in our original five-year plan," says Rancourt.
NFA's client base includes Questrade, J.P. Wiser's Whisky, the Canadian Centre for Child Protection, radio station Boom 97.3, Disney, Ryerson DMV, Sunnybrook and its most recent win, the North American home builder Mattamy Homes.
The business gains have allowed NFA to bolster its staffing across all disciplines and well into the senior ranks, including recent CFO, Digital Lead and CMO hires. NFA has grown to a full-time staff of about 60 people.
The agency also earned industry-wide acclaim both domestically and internationally for its work, appearing on the podium at The One Show, CLIOs, Marketing Awards, Promo Awards, ADCC, a Cannes shortlist … and NFA won a Bronze in strategy's Digital Agency of the Year competition, placing the agency among the top three digital shops in Canada.
NFA's output has spanned a range of disciplines and industry categories. Following are a few examples:
Questrade
Most Canadians use one of the big five banks. So, when Canada's largest independent online brokerage, Questrade, launched its low-fee robo advisor platform, they had a problem: no one outside of online traders had heard of Questrade… and the big banks were outspending 20 to 1.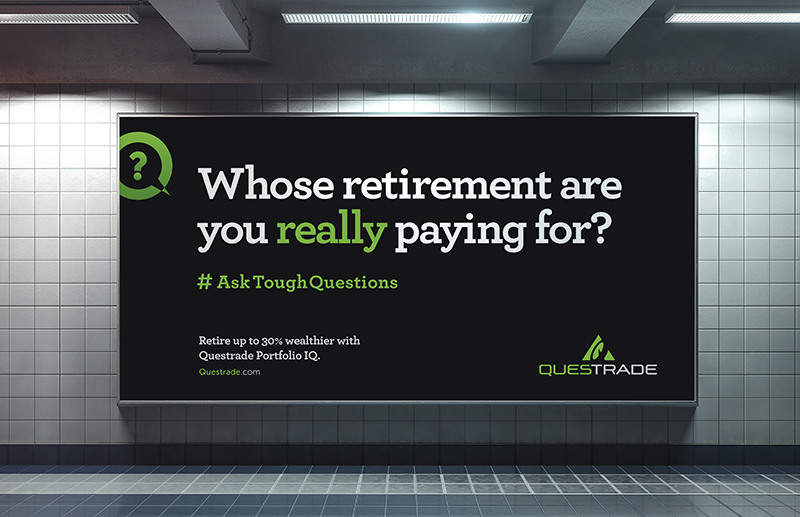 Research showed that Canadians don't know how much they pay in investment fees and are intimidated by institutional advisors. So the campaign was designed to empower investors to "Ask Tough Questions" about their money.
The campaign drove immediate awareness growth among Canadians and attracted a string of articles in top financial publications. More importantly, Questrade saw dramatic incremental growth across its business.
Canadian Centre for Child Protection
Online sex extortion, also known as "sextortion," is a growing menace and the Canadian Centre for Child Protection (CCCP) wanted to raise awareness of the issue. So NFA created an integrated campaign with a teen-oriented sense of humour.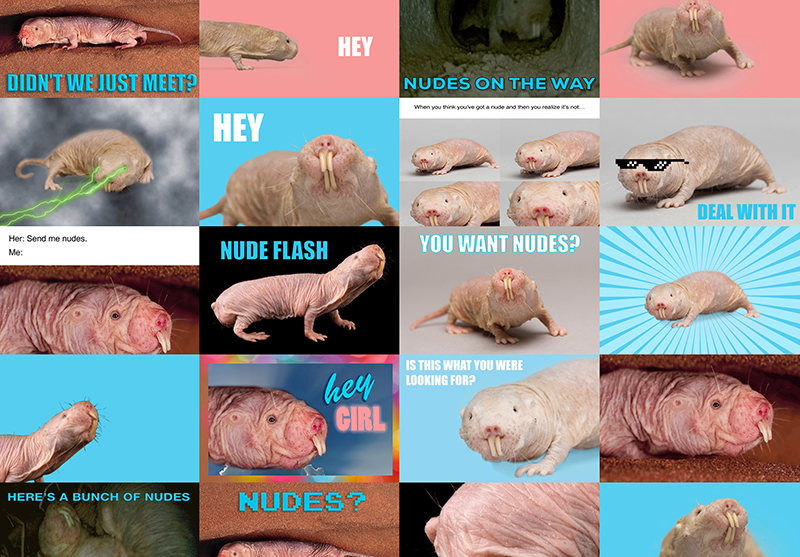 An online video discusses the dangers of sending naked images, and suggests that instead, young boys should send a picture of a naked mole rat – a little-known (and oddly phallic) African rodent.
Within days of the launch, social media and traditional press exploded with articles and interviews about the campaign. In less than a week, the campaign had amassed a stunning 3.4 billion impressions
Disney
No Fixed Address took one of the movie industry's most famous lines… "No, I am your father"… and featured it in a 60-second video that connected Father's Day with the immensely successful Star Wars franchise.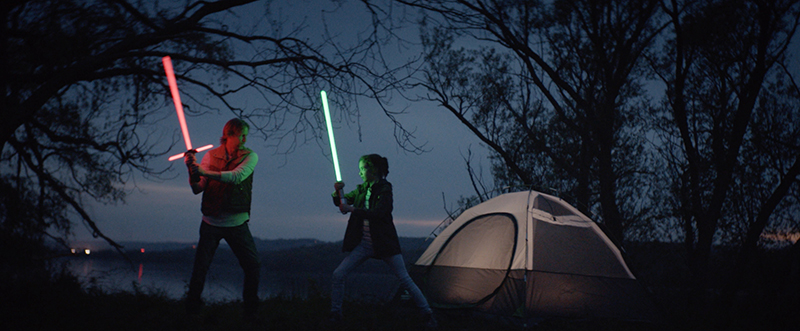 The video was released to a global audience in time for the Father's Day weekend to celebrate the continued success of Star Wars, a movie franchise that has, literally, endured for generations.
The spot tenderly follows playful interactions between fathers and their sons and daughters, demonstrating the generational span of the Star Wars story. Interspersed throughout the video are visual and spoken references to Star Wars movies.
The video won a Silver award at the prestigious CLIO Entertainment Awards.
Indie List Profiles: