PC takes aim at the solitary desk lunch
The brand asks why we stop eating together in its latest effort to encourage Canadians to connect over meals.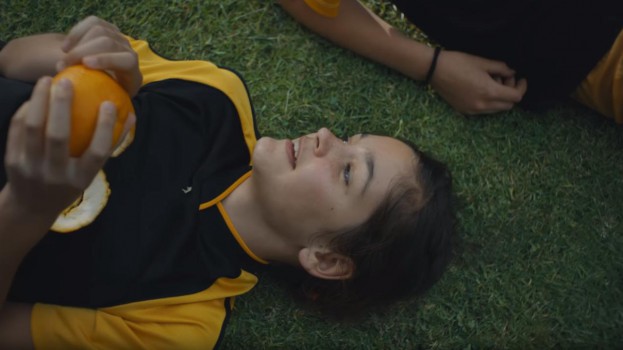 President's Choice is hoping to get Canadians to reclaim the joy of bonding over a meal in this year's "Eat Together" campaign with a trip down memory lane.

The new spot follows a girl from birth to adulthood and shows all of the personal connections she has made over sharing food, from breastfeeding and snacks with friends to family dinners and first dates. It takes a turn, however, when it shows the grown woman in her workplace, silently eating her lunch at her desk while all of her coworkers do the same. The spot ends by questioning why we ever stop eating together, and implores Canadians to change that behaviour in the year ahead.

John St. led creative on the campaign, with Dentsu on media and Citizen Relations leading PR efforts. The video debuted in Cineplex theatres before the new year, and has also been shown during high-profile TV events such as the outdoor classic game during the World Juniors. The film is also being promoted through President's Choice's social channels, as well as those from Loblaw-owned store banners such as No Frills.

The launch of the "Eat Together" platform last year saw President's Choice shift its creative approach from being purely focused on product innovation and food trends to adding more of an emphasis on people and the benefits of enjoying meals together. Uwe Stueckmann, SVP of marketing at Loblaw Companies Limited, says last year's campaign resonated with consumers and generated 60 million views on the hero spot, and as such, the brand has kept the message largely the same. Like last year, the new spot attempts to show the benefits and joy of coming together to share a meal and doesn't explicitly show any President's Choice products in doing so. But the storytelling approach the brand took is an attempt to show that the solitary way people eat, especially during their lunch break, is a learned behaviour.

"That inspired us to take aim at the workplace and challenge Canadians to recognize this behaviour, and take steps to change it," Stueckmann says. "The first 'Eat Together' campaign [...] identified a societal issue that while not top of mind for many, really hit home as a challenge almost everyone faced. It's something we believe in and are committed to."

President's Choice regularly ranks near the top of surveys and studies that measure how much consumers trust particular brands. Stueckmann says having trust at the core of the PC brand is what has given it the opportunity to lead the conversation around a big-picture idea like eating together.

"PC has an opportunity to tackle shifting this behavior and encourage Canadians to take action and commit to the routine of gathering back together at the table to share a meal," Stueckmann says.

PC will be rolling out a number of other "Eat Together" activities both in-store and through its social channels throughout the year, leading up to the second annual Eat Together Day on June 22. Last year's Eat Together Day brought together 200,000 Loblaw employees at public barbecues at grocery store locations across the country. The brand held the Canada-wide event, which was also open to shoppers, as a way to prove the benefits of coming together to enjoy a meal without distraction.