2018 MOY: Marie-Claudel Lalonde's winning odds
The Loto-Quebec marketer's bet on entertainment-based millennial marketing is paying out in spades.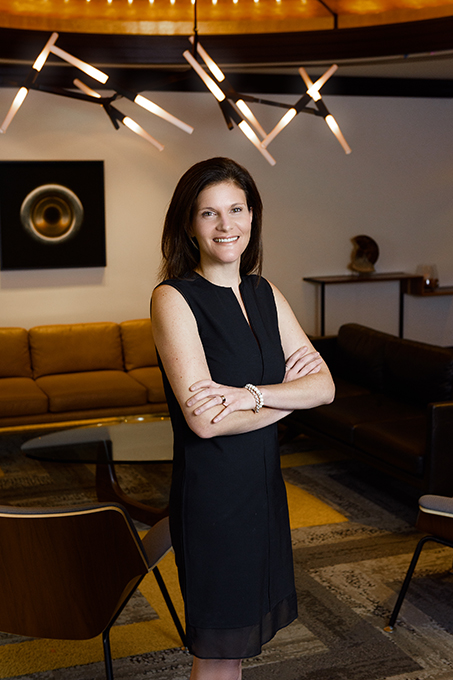 This article appears in the January/February 2018 issue of strategy
Gambling has a millennial problem: whether it's casinos in Vegas or scratch cards in Québec, the 18-to-34 demo just isn't playing.
Some blame their disinterest on the mechanics of betting. Placing coins in slots and scratching cards is simply not exciting enough for millennials who want engaging and Instagrammable experiences.
It was a problem felt acutely by Loto-Québec, the provincial agency tasked with gambling activities in La Belle Province. After more than a decade of declining sales, with new products geared to a younger audience having failed, Loto-Québec hit an all-time revenue low in 2014. It had essentially dropped to the bottom of the provincial regulatory body pack in terms of market share.
Amid this climate, Marie-Claudel Lalonde took charge of the marketing team.
The director of strategy and marketing communication has been with Loto-Québec for 16 years, holding almost every position on the marketing side possible – from product developer to research and analytics to communications.
During her tenure, she admits having noticed a lack of communication between departments. So her first task upon taking over the team of 30 was to break those silos.
Beyond simply setting a new tone for the employees and communicating a need for inter-department cooperation, she also implemented a strategy that paired product developers with advertising staffers at the start of each new game development cycle. The goal, she says, is to ensure marketing and communication is top-of-mind throughout the product development process, while also ensuring the games are properly understood by the advertising team when they go to market.
Lalonde introduced monthly presentations for all her employees, looking at big trends both within the gambling sphere, but also the broader Canadian consumer world. She also tasked her product developers to create more complex (and engaging) games.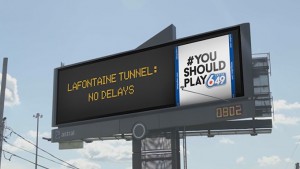 Working with Sid Lee, Loto-Québec decided to re-orient its flagship lottery in the hopes of attracting a younger audience.
Previous attempts to attract new players were almost exclusively geared at introducing new products. But, in 2012, its already-existing Lotto 6/49 product introduced a guarantee of a $1 million prize each week in the hopes of dispelling the notion that it is impossible to win a major jackpot. The additional big ticket prizes had the short-term benefit of attracting new buyers – though not millennials – before it also began to decline.
Since products themselves weren't enough, Lalonde says Loto-Québec decided to try its hand with new messaging.
With a 97% awareness rate in the province, she hoped that if the team could reposition the Lotto 6/49 brand, it would create a halo effect for other banners under the agency.
Insight for the new creative stemmed from the problem itself. With the odds of winning being one-in-14 million, young adults simply don't believe they'll hit the jackpot, she says. Without that perception of a chance, they don't buy tickets.
On the flip side, millennials do believe the world is full of luck and serendipity, she says.
Building on that insight, the brand rolled out a campaign in 2015 that highlighted the random moments of serendipity in everyday life – from turning the radio on to find the song you were just singing to yourself, to narrowly miss being sprayed by a skunk, to finding the passport office devoid of a line. It then reminded people that when luck strikes, they should buy a lottery ticket.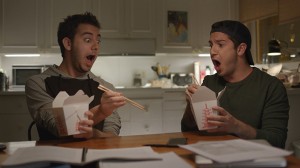 With nearly 100 pieces of OOH, video and experiential creative and a media buy from Cossette, Loto-Québec has been blanketing the market for the past two years. Dynamic transit ads popped up at times considered to be lucky (such as 5:55), on days with surprisingly easy commutes or during out-of-the-ordinary good weather. Creative was peppered across social, while TV and print ads took advantage of topical events to call out moments of serendipity.
The campaign was a huge hit, winning prizes at shows like the CASSIES, CREA and Marketing Awards. What's more, Loto-Québec has seen an increase in ticket sales – across lottery brands – for the first time in 20 years, helping it recapture the top spot among all provincial lottery boards and gaining an additional 1% market share. More importantly, 35% of buyers were millennials, a nearly 10% bump over previous years.
Internally, the company is also trying to shift towards more entertainment-focused communication rather than traditional promotional-based communication.
The reasoning is simple, Lalonde says: when it comes to lottery and scratch cards, the mechanics of playing is straight forward – you buy a ticket and either scratch it off or wait for the winning numbers to be announced. But the brand needed a different way to provide a more engaging and unique experience that young consumers crave.
Loto-Québec – being a provincially regulated company – has a limited ability to bring aboard new staff (Lalonde is only now able to hunt for an analytics person and digital game designer she originally wanted when taking charge in 2015), so the entertainment-first strategy has been led largely through a re-education effort internally, including the introduction of new processes from communication planning to product development.
New games are planned out at least two years in advance (with the comms team looped in), while at the beginning of each year the team maps out major events and news-worthy moments.
The master plan is reviewed quarterly as well to ensure that Loto-Québec doesn't miss the opportunity to be a part of those topical conversations. This provides longer lead times for the team to reach appropriate influencers (thanks to the popularity of local TV, Québec has a strong celebrity network) but also capture conversational zeitgeist with timely products.
Finally, to maximize ad dollars, the org is shifting its spend toward more real-life stunts and unique experiences (like winning trips to exotic locations or must-see hockey games, rather than dollar prizes) that can then be filmed and seeded online.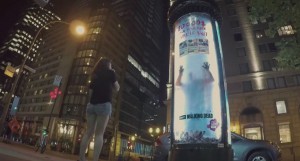 An example of this approach can be seen in the recently released Walking Dead scratch card. Launched to coincide with the eighth season of the popular AMC show, the scratch card has been in the works for 18 months. To promote the new game in early October 2017, Loto-Québec and Sid Lee put a zombie in a large street lamp. The undead character would jump out at passersby, with the entire stunt filmed and seeded across social channels, where more than 1,500 Quebecers shared the video. (The results were still being compiled at press time).

In the past year, Loto-Québec has seen 60,000 new followers on Facebook, with posts typically shared more than 1,000 times, says Lalonde. While small compared to some big brands, she says the comments have been largely positive, and the number is impressive for the Québec market.

Going forward, a big focus for Lalonde is shifting towards a mobile-first strategy. The organization has been working slowly through some legal hoops, but starting this year, consumers can now buy their 6/49 tickets online, and her hope is that other scratch games will follow suit within the next 12 months.

"We haven't been mobile-focused at all, but we recognize that gaming is something people enjoy doing on the subway, at home, in the office," she says. "But if people are [only] spending a couple of dollars here and there, then the experience has to be really easy to convince people to buy products. Going mobile first makes it easier for people to [play] when and where they want. We need to be customer-centric."