Broadcaster strategies behind mid-season TV
Many of the country's major networks are sticking to "escapist" programming this winter to draw in viewers.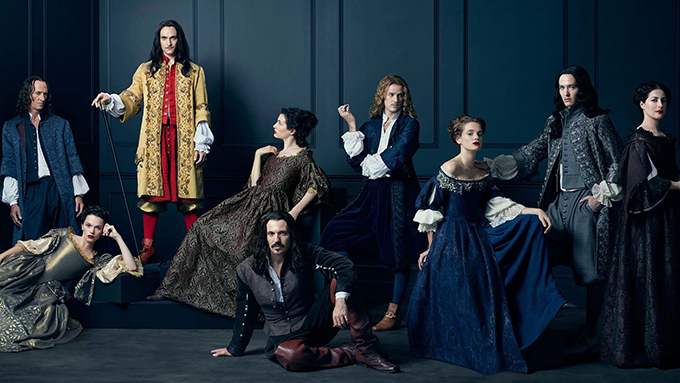 This article appears in the January/February 2018 issue of strategy
By Bree Rody-Mantha and Jeromy Lloyd
All the major Canadian broadcasters will tell you that they want their primetime schedules to be an escape for audiences. What form that escape takes will vary from channel to channel, but whether their approach relies on popular reality franchises, emotional dramas or blood-pumping action thrillers, the networks are mostly sticking to their fall-season strategies for mid-season.
CTV, for example, is keeping its approach of avoiding too much violence – a "light bulb" ratings lesson Mike Cosentino, president of content and programming at Bell Media, said his team learned from This Is Us in 2016. While cops play a slightly bigger role in the mid-season lineup, look for relationships at the heart of its shows' conflicts through the winter months, and for a continuing shift in audience demographics.
City wants its viewers escaping to 17th century France or its modern equal in terms of opulence – Las Vegas – for its new mid-season offerings. The Rogers-owned network feels it's on good footing with younger viewers and Toronto's urban market. It now wants to carry forward the momentum built by Dancing with the Stars in the hopes that its audiences will grow west of Ontario's borders.
Global remains planted in action escapism, relying on ratings stalwarts like the NCIS franchise with only one new property – the Alan Cumming-led Instinct – to keep the audience's blood pumping through the winter. But having found success on Numeris' rankings with a host of reality shows, the channel will use the proven format to combat the Winter Olympics on CBC.
And the public broadcaster, meanwhile, is keeping its offerings set in Canada, but not exclusively on TV. It's trying a mix of digital and linear launches in the New Year in a new approach to "winning the night."
CTV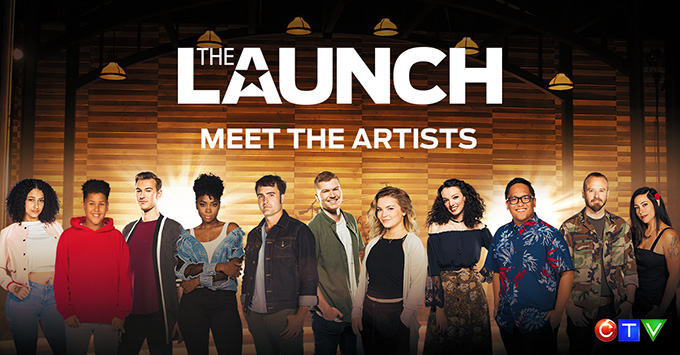 Bell Media set out in the fall to create a CTV primetime schedule that acted as a counterpoint to the nightly news. This strategy will continue into mid-season following strong fall ratings.
Weekly ratings toppers included The Big Bang Theory, which earned an average audience of 3.13 million over the fall season, as well as Young Sheldon (2.95 million), a Big Bang spinoff that typically sits in the number two slot on Thursdays.
Also behind those powerhouses was The Good Doctor, a medical drama about an autistic surgeon that Mike Cosentino, president of content and programming, says exemplified the new drama-first strategy. It too found a strong audience, averaging 2.7 million between Sept. 25 and Dec. 3 according to Numeris, and frequently giving CTV a one-two-three podium finish on the week.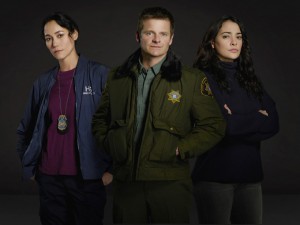 "It's our story of the year," says Cosentino. "The Good Doctor is performing beyond expectations. Our star Freddie Highmore is connecting on so many levels."
Cosentino says the non-violence programming is "delivering more women and families, and we're better year-over-year on 19-to-49 thanks to our strategy and some breakout hits."
While he says the gender split used to be 50/50, an intentionally female-skewing fall lineup brought that closer to 55/45 favouring women.
Leading CTV's marketing charge is The Launch, which debuts Jan. 10. The Canadian-made reality show format will see 30 singers and bands audition original songs for industry mentors for a shot at seeing their music distributed across Bell Media's network. Record exec Scott Borchetta will be the face of the show, while artists such as Shania Twain, Nikki Sixx, Fergie and Boy George make appearances throughout the season.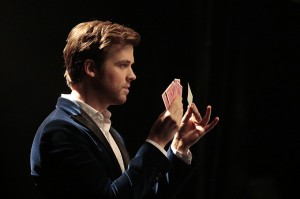 CTV also landed Shonda Rhimes' latest legal drama For The People, about lawyers working high-profile cases in New York. Speaking of Rhimes, CTV is also bringing on her latest Grey's Anatomy spinoff, which at press time did not yet have an official title or time slot. Focusing on firefighters in Seattle, the show got a backdoor pilot much like Private Practice did in 2007.
Despite CTV's aversion to violence, crime is not totally absent from mid-season. The Detail is a Canadian-made drama examining the professional and personal lives of female detectives working major cases; sci-fi drama The Crossing stars Steve Zahn (Treme) as a small-town sheriff contending with 400 dead bodies that washed ashore; and Deception stars Jack Cutmore-Scott (Dunkirk) as a disgraced illusionist who aids the FBI.
Any high drama will likely be offset by Ellen DeGeneres's new primetime offering, Game of Games. The program super-sizes the wacky competitions she made famous on her daytime talk show. It received a preview in Dec, but then officially debuted at 8 p.m. on Tuesday, Jan. 2.
CBC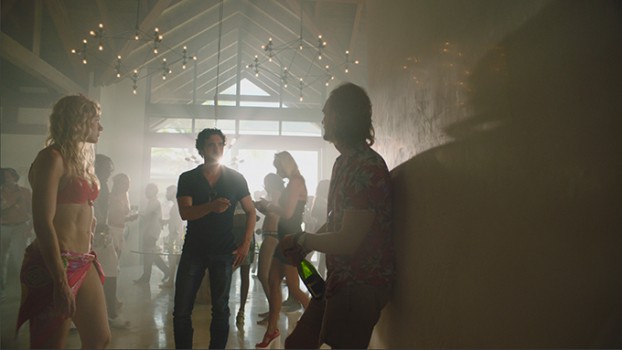 Sally Catto says it's no longer about winning TV's primetime slot.
"We're looking at shows' successes in different ways," says the programming GM at CBC. "If you're not watching Kim's Convenience on TV, but you're watching online, I couldn't be happier."
Digital has played a major factor in the success of some of the CBC's shows, she says, adding 30% to 40% viewership on top of linear broadcast audiences. And while the CBC, like all networks, wants to win over millennials, Catto says it's not dragging them to TV. With a company-wide focus on digital and a new content-heavy app, CBC is happy to host younger viewers on digital.
Despite that, fall was strong for CBC on linear. While the CBC provided Numeris data that shows TV audiences are down across the board (weekday and primetime is 11% lower than the same period last year, and the 25-to-54 audience is down 16%), the CBC's share is strong. Among the 25-to-54 group, its share is 4.2% (up 45% year-over-year), making the recent fall season CBC's strongest since 2013.
It can thank successful fall shows and a rearranged schedule for that, says Catto. Shows Alias Grace and Frankie Drake Mysteries have been its strongest new fall dramas since 2012 (Alias Grace averaged 626,000 viewers until Nov. 23, and Frankie Drake averaged 858,000). In unscripted, The Great Canadian Baking Show pulled in an average audience of 704,000 viewers.
The Nature of Things, which moved from Thursday to Sunday to turn it into a "documentary night," has grown its viewership by 16%. Dragons' Den's premiere also saw an audience boost (15%) from last season's after a move from Wednesday to Thursday.
Now the trick is carrying that momentum into mid-season.
In keeping with the dramatic theme, it's rolling out legal drama Burden of Truth (starting Jan. 10 at 8 p.m.), starring Kristin Kreuk (Beauty & The Beast, Smallville). The strong female protagonist will likely have a big appeal, says Catto, especially for viewers taken in by the leads of Frankie Drake and Alias Grace.
Caught, debuting in March and starring Allan Hawco (Republic of Doyle) is a crime-and-adventure-fuelled mini-series that Catto believes will be "a total romp" and will provide "rich escapism" in its tale of an escaped convict seeking one last big score with an old partner.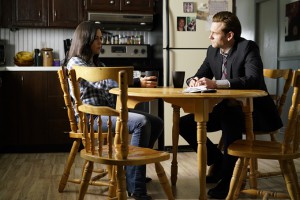 In unscripted – or rather, semi-scripted – territory is The Detectives (arriving Jan. 10 at 9 p.m.). The true crime series combines a blend of interviews with real detectives from featured cases, as well as scripted reenactments. With Canadians becoming more aware of divisive social issues, Catto thinks it will find a strong audience.
Also new for March is Little Dog, a show about a lightweight boxer from Newfoundland. Catto says that the province is playing a bigger part in the cultural zeitgeist thanks to popular musical Come From Away. "The series makes you immediately root for the underdog. We didn't set out to go, 'Okay, we want something from the East Coast because that's really big,' but we know that it's very true to Newfoundland, and that's a big part of its appeal."
Crawford (from Trailer Park Boys' creator Mike Clattenburg) features Jill Hennessy (Crossing Jordan) and John Carroll Lynch (The Americans) as parents in a dysfunctional family. CBC is launching the entire show online and on its app on Feb. 2 before broadcast in the summer. "We know Mike has a huge following. [It's] more millennial, but also has a few Gen Xers, so that's a great opportunity to do something different like this."
Global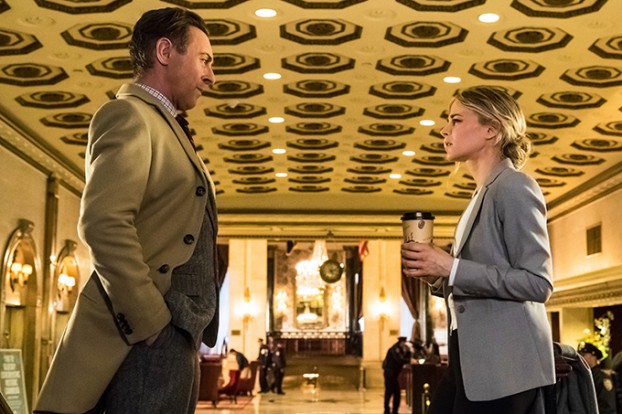 Corus embraced action during Global's fall season with new shows like S.W.A.T., The Brave and SEAL Team that are heavy on buff guys with big guns. Launching with a bang, SEAL Team debuted as a top five show for Wednesday nights and earned an AMA of 2.14 million nationally, averaging about 1.39 million every week until December.
But when asked if there were any surprises during the fall season, Corus EVP and COO Barbara Williams says it was the comedy blocks that turned her head.
"We took a bigger step into comedy than we have previously, both Monday and Thursdays, and they're resonating particularly with the younger audience."
Thursday programs such as 9JKL, Superstore, Superior Donuts and the much-hyped Will & Grace "typically skew a bit younger…That helps us from sliding older."
But now at mid-season, comedy Thursday is again surrounded by well-established NCIS shows and other military tactical shooters that serve as the bedrock of the mid-season schedule the rest of the week. NCIS and NCIS: New Orleans will air Tuesdays at 8 p.m. and 10 p.m. respectively (on either side of Bull). SEAL Team stays on Wednesdays at 9 p.m. and S.W.A.T. stays on Thursdays at 10 p.m.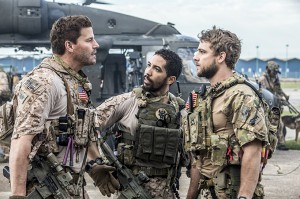 As press time, there were only two new shows coming to mid-season – one toeing the action/comedy divide and the other making a play to counter the Winter Olympics with a very familiar brand and format.
"Global had a very balanced and stable schedule, with very few holes for new series," says Williams. "We're carrying that momentum and stability into our mid-season, which is anchored by marquee original programs such as Mary Kills People and Big Brother Canada" alongside those perennial faves like NCIS.
The first new show, Instinct, debuts Sunday, March 11 at 8 p.m. It stars Alan Cumming (The Good Wife) as a professor and former CIA operative who's asked to aid in an NYPD murder investigation. Like Castle, the show finds its charm in placing an intelligent civilian among professional law enforcement to turn the standard police procedural into more of a mystery solver.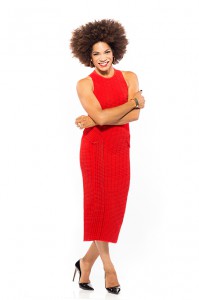 Once the Winter Games roll around in early February, Global will also host the first-ever North American version of Big Brother: Celebrity Edition to counter the primetime sports broadcasts coming from CBC. It debuts Wednesday, Feb. 7 at 8 p.m. Reality shows have been a strong play for Global this fall. Between Survivor and the U.S. version of Big Brother, the genre has put the channel in the top five Numeris rankings every week since September began.
After it was announced as being on hiatus during Global's upfronts, Big Brother Canada will also return with its sixth season on March 7. Its fifth season routinely found nightly audiences over one million, and ranked in the top 10 for millennials (ages 18 to 34) as well as for adults 18 to 49, according to Numeris figures. Overall, it placed in the top 20 weekly shows five times during its 29-episode run (always during its Wednesday night broadcast).
City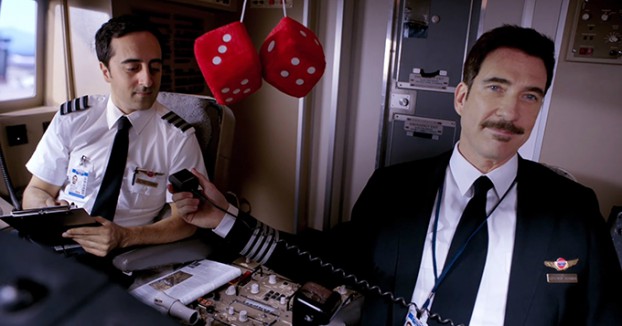 Astute viewers may have noticed a change in Global's mid-season plan. In September, the network announced Superior Donuts as a mid-season debut after it first appeared on CBS last February and saw its second season drop in late October. The show (based on a Tracy Letts play) stars Jermaine Fowler (Friends of the People) and Judd Hirsch (Numbers) and focuses on a Chicago donut shop in a gentrifying neighbourhood. It was moved into Global's Thursday comedy block at the end of October instead.
The Rogers Media-owned City network is betting on a handful of mid-season shows that, according to VP of television Hayden Mindell, have an element of escapism.
City's mid-season operates on the idea that "people like to go off into a different world," says Mindell.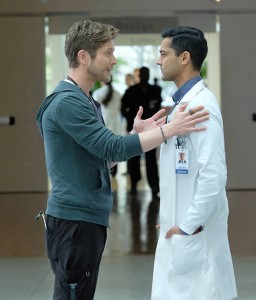 Helping those viewers escape, the channel's new series L.A. to Vegas, starring Dylan McDermott (American Horror Story), is billed as a workplace comedy, but with a twist that separates it from classics like The Office and Parks and Rec.

L.A. to Vegas follows an airline crew that makes regular trips between the two titular cities, and all of their dysfunction both on and off the ground. It's executive produced by Will Ferrell and Adam McKay, among others, and despite no laugh-track, Mindell says there's "something very old-fashioned about it. It's still very fresh, but there's a style and a simplicity to it." It's set to air Tuesdays at 9 p.m.

Also along the escapist bent is Versailles, a new period drama about the royal court of France's King Louis the XIV. First announced on Super Channel in 2015, it's set to arrive in primetime Jan. 7 before moving to Sundays at 10 p.m.

Mindell says City's main event is The Resident, slotted for Mondays at 9 p.m. The medical drama from veteran Hollywood writer Amy Holden Jones and starring Matt Czuchry and veteran Canadian actor Bruce Greenwood (Star Trek) follows several doctors, nurses and support staff confronting issues of malpractice and funding in hospitals.

"There seems to be a hunger for medical dramas," he says, adding that the genre is seeing a heyday reminiscent of peak-ER popularity in the 90's. "Between the resurgence of Grey's Anatomy [and] the massive popularity of The Good Doctor, there seems to be a major interest in that genre of programming."

Rogers will be putting the lion's share of its mid-season marketing behind The Resident, with both in-channel and OOH efforts.

All networks have strategies to capture millennial audiences – whether that's through edgier programming, beefed up digital strategies or younger series leads. Mindell already feels confident in the strength of City's younger audience, and says it is instead looking to diversify in terms of geographic appeal. Toronto is a strong market for City, but "we want to grow out west," says Mindell, without outlining a specific plan for how the network would accomplish that.