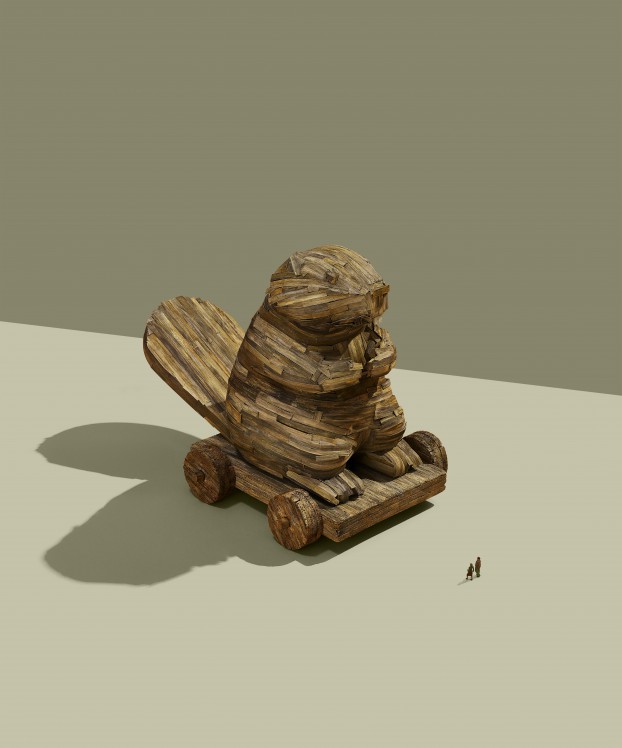 This column appears in the Jan/Feb 2018 issue of strategy.
It's been said that a group of MIT students fascinated by model trains was the fountainhead for hacker culture. In a basement in the '60s, they'd tinker with circuits, pulling the toy apart, analyzing, modifying, and putting it back together to do something it wasn't originally intended to do.
When thinking about these origins and this year's marketer-focused issue, I can't help going back to a line in Rivolta, an HP-created documentary about a man – Michael Calce – who infamously hacked commercial websites. He was articulating how he experiences the world, saying that "maybe somebody would see a straight line. I see a circle."
Could today's brands be their own breed of curious hackers?
Our 2018 Marketers of the Year have shown a passion for the art of retooling – it's evident in the foundations they're creating for their brands.
Lori Davison joined SickKids because she was attracted to the opportunity to build the brand on "pure strategy." Even though the foundation had met its donor objectives for the last few years (putting out show-stopping work that moved people to pitch in), Davison saw the brand not for what it had already achieved, but for its potential to do more. So she kept tweaking. Until finally, a new platform of creative and strategic magnitude was born.
The same can be said for Weston's Andrea Hunt, whose fresh eyes saw a near-complete rehaul of the bread corp's portfolio. She followed her intuition all the way from the cubicles at Weston's headquarters (which she gave a makeover) to the the very fabric of her brands and where they were being positioned in the market.
Loto-Quebec's Marie-Claudel Lalonde and HP's Esteban Davila are both vying for the attention of millennials, reworking brand tactics to get the fickle group back in the gaming and printing fold. While Kruger's Nancy Marcus  is going against the paper grain, choosing canny (and sometimes controversial) creative over anthropomorphic bunnies and bears.
You'll seen this hack-a-brand theme weaved throughout the issue, particularly in our cover story, which dives into nuggets of human truth that make Canadian-born ideas transportable in other markets. Here you'll read how brands, from CDSS to Huggies and Budweiser, snuck into new spaces (with fresh audiences to woo); hijacking web searches; infiltrating hospitals; and testing new sports grounds.
Now, go on and start the New Year with some inspiration by reading the pages in this book and learning how to make your own mark in this brand-beat-brand world. Try to look at things a little differently in 2018. Be the one to see the circle when everyone else sees a straight line.
Jennifer Horn is the editor of strategy magazine.