Biometrics could overtake passwords and PINs: survey
Canadians are opening up to things like fingerprint scans for security and quick purchases.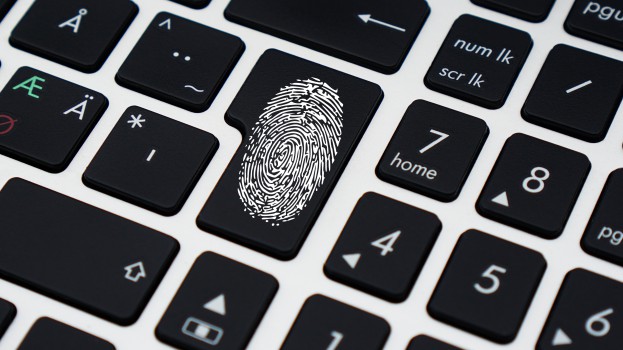 Interest in biometrics is growing among Canadians, and they are beginning to see the benefits of using them over passwords and PINs, a study by Visa suggests.

A survey of 1,000 Canadians was conducted by AYTM Market Research on behalf of Visa to discover attitudes towards biometrics – scanning a unique physical trait like a fingerprint, eye, voice or face – as a security method.

It also polled them on how they might feel about using biometrics to make purchases – that is to say, scanning their fingerprint or eye to make a payment instead of a physical credit or debit card.

Most consumers are aware of biometrics, with 59% reporting they were at least somewhat familiar with the technology. And while many have also tried it, relatively few use it regularly as a form of security.

For fingerprint recognition, 32% have used it once or twice, while 25% use it regularly. Adoption numbers begin to dwindle when it comes to other, more advanced forms: 29% have only tried voice recognition, but 10% use it regularly. For facial recognition, 26% have only tried it, with 6% using it regularly. Only 6% also use eye scanning regularly, with 22% having tried it only once or twice.

Despite those regularly using biometrics still being in minority, interest in potentially using it is high. Across the board, respondents also appear to be more comfortable using biometrics for identity verification than for making a purchase – though only slightly. For fingerprints, 69% are interested in using a scan to verify their identity, while 61% would use it to make a purchase. That split was 41%/37% for eye scanning and 34%/28% for facial recognition. The biggest gap was when it came to voice recognition, where 32% of respondents were interested in using it to verify their identity, but 22% were in interested in using it to make a purchase.

When it does come to using biometrics to make payments, convenience was a major factor in driving interest – 47% said they were interested in eliminating the need to remember multiple passwords or PINs, 36% said it would prevent them from losing or forgetting their authentication method and 29% said it gave them the ability to pay anywhere, anytime regardless of what they were carrying with them.

Security was also a major factor, with 44% saying biometrics felt more secure than PINs, 37% saying it would keep account details safe even if a device were stolen and 24% it would give them the piece of mind that their payment was protected.

Risk versus reward

However, security and convenience also present some concerns when it comes to biometric payments. The top concern, according to 44% of respondents, was the risk of security leak, as a fingerprint or facial scan can't be changed if it is somehow compromised. Close behind that, with 43% of respondents, was that biometric tech wouldn't work well and would need multiple attempts to work. Cost was also a factor, with 41% saying they were concerned about the price of owning a device with biometric capabilities.

Overall, 57% of respondents said biometrics are faster than using passwords, with 65% saying they were more secure.

When it comes to trust, financial institutions were the ones respondents trusted most with storing biometric data, with 67% saying they would trust their bank and 51% saying they would trust their credit or debit card network. Trust was far lower for phone providers (26%), wireless service providers (21%), online brands (21%) and department stores (10%), but 20% also said they didn't trust any option to store their biometric data.

While interest in biometrics is still growing, it may become a more important consideration for consumers in the future. Nearly half of consumers said they would switch credit card providers (49%), banks (48%) or mobile phone provider (44%) if they didn't offer biometric authentication in the future.