Leadership shakeup comes to DDB and Tribal
CCO Cosmo Campbell, president Andrew McCartney and managing director Michelle Kitchen are no longer at the agency.
Citing the changing landscape of the industry, DDB Canada has let go of three staff in different leadership positions at the agency.
As part of the changes, DDB Canada has dissolved the national chief creative officer position and let go of Cosmo Campbell (pictured above).
Going forward, creative will continue to be led by the department leaders in each of the agency's offices. They include Sann Sava in Montreal (who was hired in the fall), Paul Wallace in Toronto, Dean Lee in Vancouver and Eva Polis in Edmonton, as well as Marketa Krivy at Tribal Worldwide's Toronto office.
"Driven by client demand, these changes were necessary due to our ever-evolving business landscape and to better serve shifting client requirements," the agency said in an email to strategy.
A 22-year veteran of the agency (first joining when it was still PalmerJarvis), Campbell was named national CCO for DDB Canada in 2014 when Kevin Drew Davis moved to the agency's Chicago office. Speaking with strategy, Campbell said he looked forward to working with passionate creative people again but will be taking some time off to consider his next steps. He also expressed gratitude for his time with PalmerJarvis and DDB, specifically thanking the agency's chairman Frank Palmer for "always supporting creativity."
"For 22 years, I had an incredible opportunity to be supported by and work with some really amazing and creative people," Campbell says. "I don't think there are many people in our industry who can say they've had the kind of opportunity I had and to play at the top level like I did for that long."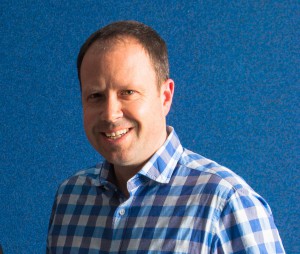 Outside of the creative department, Andrew McCartney (pictured, left), who was named president of Tribal Worldwide Canada in 2015 as part of a new national growth strategy, is also no longer at the agency.
Paul Tedesco, EVP and managing director of DDB's CRM agency TrackDDB, will now lead both Track and Tribal. The agency said giving Tedesco dual leadership was in recognition that "data and insight mining have become a crucial part of creative thinking" in both the one-to-one marketing TrackDDB does and the digital experiences Tribal specializes in.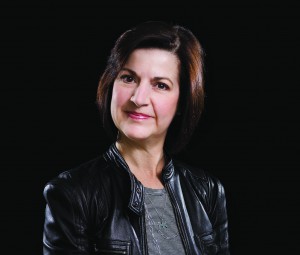 Further, Michelle Kitchen, EVP and co-managing director of DDB's Vancouver office (pictured, right), has also been let go. She was named to the position in 2015 alongside Patty Jones, who will be the sole managing director of the office going forward.

"Each of these team members has made great contributions to our business over the years," the agency said. "We thank them sincerely for their hard work and dedication."