Tech in Action: Benefit Cosmetics' 'try-on' brows
The beauty retailer joins other major brands in harnessing AR tech to improve shoppers' online experiences.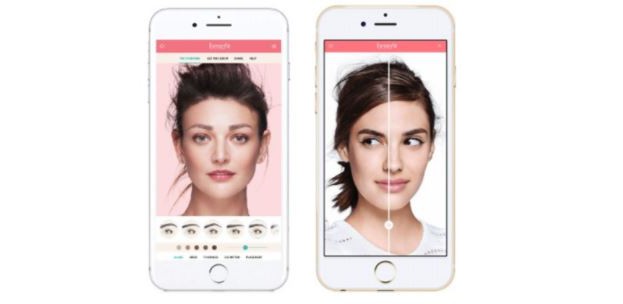 Beauty retailer Benefit Cosmetics is using AR tech to help users raise their eyebrow game.

The San Francisco-based company teamed up with ModiFace – a company whose AR beauty tech expertise has seen it collaborate with a number of brands – to launch "Brow Try-On." The tool gives users the ability to view and test 15 different brow styles and to customize their shape and shade. That way, potential buyers can envision their future face before committing to an in-store appointment.

The tool is intended to draw online shoppers into bricks-and-mortar retailers to try the company's Brow Bars.

"To reach our core millennial consumer, it has become essential to develop tools and interactive experiences that add value, foster engagement and simplify product discovery," Hayley Shay, Benefit Cosmetics Canada's marketing director, said in a press release. "With augmented reality, we can learn a great deal about our consumers, offering them more tailored product and service recommendations."

With its new tool, Benefit joins a range of beauty companies attempting to augment customers' online shopping experiences and increase online conversation. Increasingly, messaging platforms and similar tools are becoming an important way for brands to communicate with their customers.

Within the last year, ModiFace worked with Estée Lauder on a virtual try-before-you-buy lipstick tester for its Pure Colour line of products. The companies also previously partnered on a 3D facial scanning app for its Smashbox sub-brand.

Around the same time, L'Oreal partnered with "conversational marketing" platforms developer Automat on a series of beauty-focused services on Facebook Messenger. The AI-powered chat platform was the cosmetics brand's first foray into the space.

Leveraging new technologies has become part of cosmetics retailer Sephora's strategy as well. Within the last few years, it launched a facial-mapping tool that allowed users to try on different types of lip colour, gloss and false eyelashes.