Sobeys partners with Ocado on grocery delivery
The announcement comes as grocery retailers compete to attract customers through new online shopping options.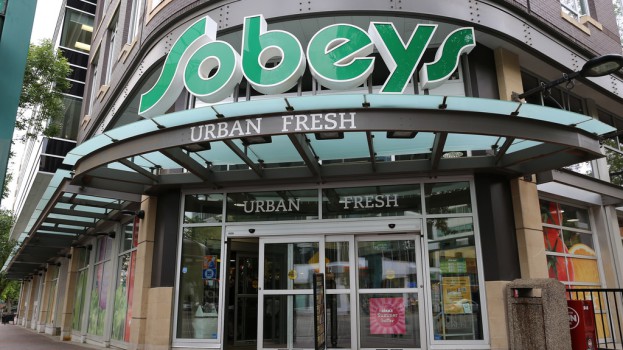 In a move that will see it grow its grocery delivery offering in the Canadian market, Sobeys has partnered with Ocado Group, a dedicated online grocery retailer based in the U.K.

Sobeys' end-to-end online shopping business, which includes grocery delivery, automated fulfillment and home delivery, will be built on the Ocado Smart Platform. Sobeys will be Ocado's exclusive partner in Canada.

As part of the deal, Sobeys will make use of Ocado's website functionality and its mobile grocery ordering applications. In addition, Ocado will build an automated ecommerce delivery warehouse. Together, the companies will develop a customer fulfillment centre in the Greater Toronto Area, a project expected to take two years, with the intention of developing other centres in urban areas of the country later on.

Recently, Canadian grocery retailers have been racing to launch or enhance their online delivery and pickup offerings.

Last week, Penguin Pick-Up and Walmart Canada opened two co-branded locations in Toronto, an attempt to reach customers in urban areas where there is less access to bricks-and-mortar grocery stores. The announcement was made around the same time that grocery delivery service Instacart announced its acquisition of Unata, an ecommerce platform. The companies said they will merge their platforms, enhancing San Francisco-based Instacart's footprint in Canada through its recent partnership with Loblaw.

Sobeys' FreshCo originally began offering grocery delivery back in 2015 through InstaBuggy. The following year,  Sobeys' Urban Fresh also starting using the grocery delivery service.

Ocado Group currently operates its own grocery and general merchandise retail businesses under Ocado.com, making it one of the world's largest dedicated online grocery retailers. Under its corporate partnerships division, Ocado Solutions, the company currently has agreements to lead the online businesses of the U.K.'s Wm Morrison Supermarkets and France's Groupe Casino.

As a subsidiary of Empire Company, Sobeys carries out its food retailing segment. Empire reported $23.8 billion in sales for the year ended May 6, 2017. Sales growth declined by 3.3%, a decrease the company attributes to an additional week of operations in fiscal year 2016, retail food price deflation, the negative impact of merchandising and promotional strategies in Western Canada, and consumer price sensitivity.