Canadian Tire forges ahead with "We All Play for Canada"
Three spots released ahead of the 2018 Olympics are meant to build off the retailer's messaging of inclusivity and play.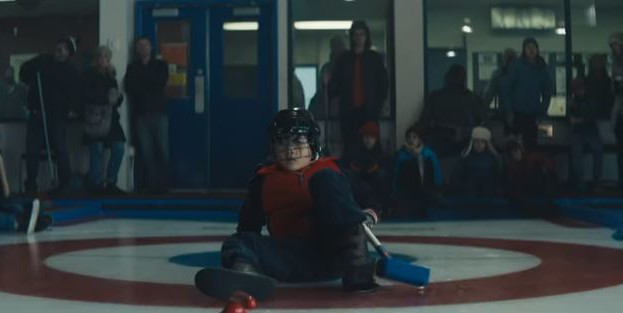 Ahead of the 2018 Winter Olympics in Pyeongchang next month, Canadian Tire has released three spots that build off the values-based messaging of its "We All Play for Canada" platform.
Over the years, the guiding principles of the retailer's platform – which launched as part of its Olympic partnership four years ago – have remained the same, with heavy emphasis on the idea of inclusivity, play and the importance of communities rallying together. But the way the brand has approached those principles has changed from one Olympics to the next, says Eva Salem, VP of marketing at Canadian Tire.
"Whereas other brands were going out with a performance messaging," Salem says about the platform's initial launch, "we were going out with a values-based messaging about something that matters to us as a country."
This year, Salem says the difference can be seen in the brand's social strategy, which involves putting more focus on "community stories that embody these values." More than ever before, Canadian Tire is encouraging Olympic supporters to share their stories about inclusivity online. In addition, the company's Red Door connecting athletes in the Canada Olympic House to friends, family and fans back home will be making a return, but with increased attention to the stories of the people who made it possible for the athletes to make it to the Olympics.
The campaign's three spots vary in length. A minute-long "First Skate" ad was previewed during the World Junior hockey championships and features a dad preparing a sledge for his son to use for the first time. Canadian Tire's "Curl for Glory," running at 30-seconds long, shows a young curler receiving the support that he needs to get the stone down the ice. Finally, the longest spot, called "Tap," features Canadian Tire partners Wayne Gretzky, Hayley Wickenheiser, Jonathan Toews, Connor McDavid and Rick Hansen and is intended to be a reminder that the whole country will be behind its athletes during the Olympics.
Leo Burnett led creative on the campaign, with Touché on media and Weber Shandwick on PR.
The commercials will be airing until the end of the Olympics and Paralympics on Feb. 25, including on CBC and other networks and during major programs, such as this week's SAG awards and the upcoming Super Bowl.
On the social side, Canadian Tire "took it up a notch" this year, says Salem. The ads will be living on social and the brand will be retargeting creative that is resonating with viewers. It has been developing interest-based custom creative, so that engaging with one ad influences what the viewer sees next.