Intuit puts its support behind small businesses
A new QuickBooks campaign focuses on the everyday highs and lows faced by entrepreneurs and self-employed workers.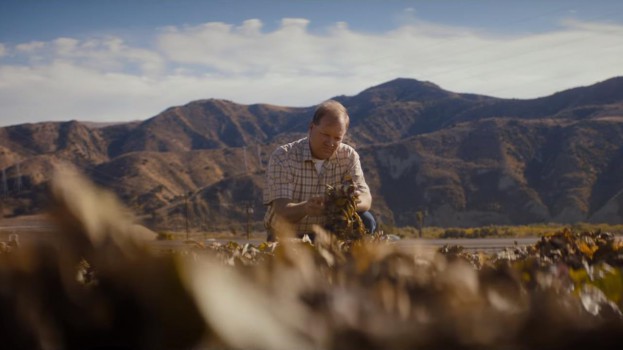 Intuit QuickBooks is focusing on its role in the lives of entrepreneurs, small businesses and self-employed workers – even when times get tough.
The hero spot in the new "Backing You" campaign from the accounting software platform covers a range of people who fall under the small business umbrella, from farmers and mechanics to builders and artists. Each one faces some kind of challenge, such as weather-ravaged crops and non-existent foot traffic. But inevitably, each one shows resilience in the face of adversity, with QuickBooks pledging its support to work for them and their success.
TBWA\Chiat\Day led creative on the campaign, with support from TBWA network shops in the different markets where the campaign will be running. In Canada, the company worked with Juniper Park\TBWA, as well as Headspace in Quebec.
Though unique creative for the Quebec market will be launching in the near future, the English portions of the campaign are largely very similar to the work that will be running in other markets. Martin Fecko, director of marketing at Intuit Canada, says that is because the insight behind the campaign is "universal."
"We didn't need to change the strategy for Canada," Fecko says. "As we went through the concept and understanding different customer needs, we found tremendous commonalities. They are working for themselves, and while that is rewarding and liberating, the theme of unpredictability and loneliness was universal, no matter where you were from."
The brand isn't just trying to reach small business owners and entrepreneurs, but also anyone who is self-employed, which means speaking to freelancers, contractors, workers in the gig economy and those establishing new start-ups. According to Intuit, 98% of Canada's workforce is currently employed by a small- to medium-sized businesses, and 45% will be self-employed by 2020.
"We are solving an inherent need for a demographic and customer that is blowing up," Fecko says. "It seems really niche, but it's a really important spot to be in, especially in Canada right now."
Michelle Taite, director of global brand and integrated marketing communications at Intuit, says a major goal in the development of the campaign was to change the way small businesses are portrayed in the media. Many of the dominant stories are of businesses that became "overnight successes," which are less common – and relateable – to the highs and lows most entrepreneurs and self-employed workers are more familiar with on a day-to-day basis.
"It showcases the breadth of adversary these people face every day, and their tenacity and resilience in the face of it," Taite says. "Our enduring promise to back them day in and day out, because we back those who don't back down. We wanted to make that statement, and also showcase QuickBooks' growing role in their lives and business successes, and how we are empowering them."
Aside from the hero spot, the campaign also features ads spotlighting individual small business owners that will run on TV and social channels. In addition to focusing more on individual stories, these ads focus more on individual products and services Intuit QuickBooks offers, namely digital tools and innovations like smart invoicing, automatically tracking mileage or organizing receipts and expenses by taking photos with a mobile device.
"We are still powered by the same desire as when the company was founded," Taite says. "But as we continue to reinvent ourselves and follow technology trends, we are also looking to marry that technology with the customer insights we've gained over the years."